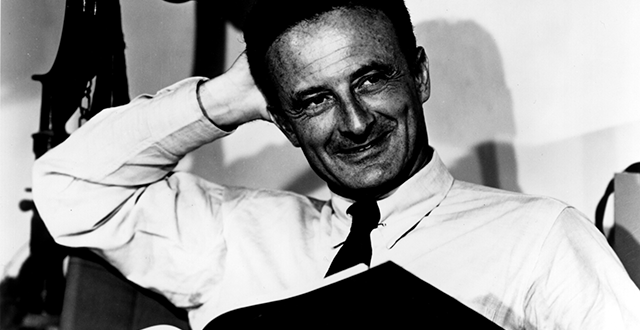 ARTISTS RIGHTS PRESS RELEASE | Legendary Director Fred Zinnemann Heirs File Suit in Italy
12/01/1999
Tim Zinnemann, the son of legendary film director Fred Zinnemann, has filed a lawsuit in Rome today against the Italian television station Telemontecarlo to stop the broadcasting of a colorized version of his father's film "THE SEVENTH CROSS." The suit, which was drawn up with the legal and financial support of the Artists Rights Foundation, claims that the station's colorization of Fred Zinnemann's film violates the directors "moral rights." The director, who died in 1997, was ardently opposed to colorization. He strongly protested the first colorized broadcast by the station in 1996. Despite his wishes, the colorized version was aired again in 1997, four months after his death. The suit calls for the television station to desist from all broadcasts of the colorization.
This lawsuit is similar to a suit filed by the family of director John Huston in in 1988, protesting the colorization of Huston's classic film "THE ASPHALT JUNGLE." In that case, Turner Entertainment, which was responsible for the colorization, was fined $74,000 and the French broadcast television station that aired it was ordered to pay $37,000.
Fred Zinnemann appeared before Congress in 1988 to urge the adoption of "moral rights" legislation. He said "there exist laws which protect all sorts of work by all sorts of artists: writers, painters, composers, sculptors, photographers. Why are filmmakers not protected in the same way? Films are not just the property of the copyright holder; they are part of our heritage. Future generations must have the right to see them in the original form."
In the lawsuit, Tim Zinnemann has taken up his father's fight for "moral rights," stating that "on many occasions, my father discussed his strong views about the role of a director as the author of motion pictures. For my father, moviemaking is an art form, and the director is the artist. No one should be able to change a work of art and still say it is 'made by' the artist."
The Artists Rights Foundation, founded by the Directors Guild of America in 1991, is dedicated to safeguarding the rights of film artists and protecting their work from alteration. The Artists Rights Foundation provided the legal and financial backing for this suit in the tradition of support provided by the Directors Guild in the Huston case. Artists Rights Foundation President Elliot Silverstein said that the lawsuit "is another step in the campaign to protect the work of artists and to ultimately achieve the recognition of moral rights for film artists."
A director's "moral rights," protect a film from unauthorized alterations that are considered damaging to the filmmaker's honor and reputation. These rights are guaranteed in the Berne Treaty, which is the international standard for copyright protection.
---
Artists Rights News Archive
2012
2001
1999
1998
---