Artists Rights

Independent of the author's economic rights, and even after the transfer of the said rights, the author shall have the right to claim authorship of the work and to object to any distortion, mutilation or other modification of, or other derogatory action in relation to, the said work, which would be prejudicial to his or her honor or reputation.
​Article 6bis of the Berne Treaty

Every day, decisions are being made to edit, alter, and reformat the films we love. Not by the films' creators, but by the copyright holders who distribute the films.
The Artists Rights Education and Legal Defense Fund Council was established to advocate for the protection and expansion of artists' rights. Governors include Tom Cruise, Harrison Ford, Milos Forman, Taylor Hackford, Dustin Hoffman, Anjelica Huston, Bruce Ramer, Elliot Silverstein (chair), and Ken Ziffren.
ARTISTS RIGHTS PRESS RELEASE | The Film Foundation Supports DGA Countersuit
9/20/2012 12:00:00 AM

Los Angeles (September 20, 2002) – The Film Foundation announced its full support of the Directors Guild of America's countersuit against companies that perform unauthorized editing of videocassettes and DVDs, for distribution and sale, without the permission or involvement of the directors who make the films or the studios that own them.
The Film Foundation is aware of a growing number of companies formed for the express purpose of editing the content of films. These companies take it upon themselves – using their own judgment and personal standards – to change words and images, or add commercials to films. They then distribute and/or sell these altered versions to consumers as being "family friendly." They not only exploit copyrighted works, but also challenge the fundamental issue of artistic integrity. Additionally, because the films' directors continue to be associated with these unauthorized versions—albeit unfairly—these companies are misleading consumers and tainting the reputations of the filmmakers.
The Board of The Film Foundation supports the efforts of the Directors Guild of America and their fellow directors to ensure that the integrity of authorship, filmmaking and storytelling remains intact.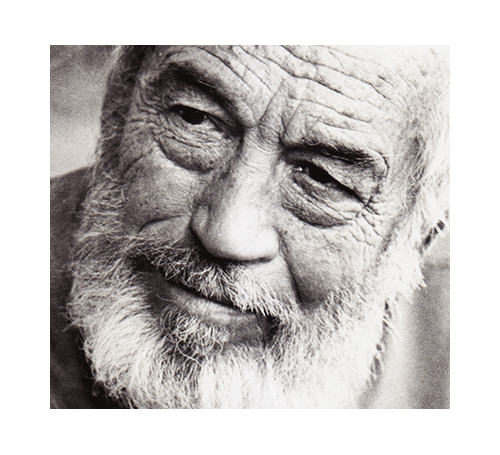 "We are all of us custodians of our culture. Our culture defines not just who we are but what we were. Those of us who have labored a lifetime to create a body of work look to you for the preservation of that work in the form we chose to make it. I believe we have that right."
John Huston
John Huston Awards for Artists Rights
The John Huston Award for Artists Rights is given to individuals who are dedicated to protecting the work of film artists from alteration and to ensuring that the artists' visions remain intact for future generations to enjoy.