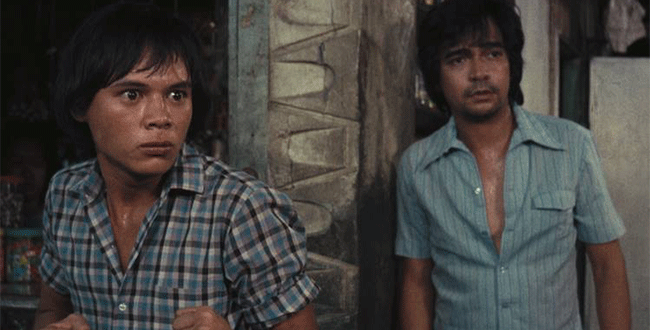 Where Classic Films Go for a Cleanup
Ilaria Maria Sala 07/23/2015
L'Immagine Ritrovata, the pioneering Italian film-restoration laboratory, opens a Hong Kong branch
If the Bruce Lee classic "The Way of the Dragon" or director Lino Brocka's Philippine landmark "Maynila in the Claws of Light" look better than they once did, it's thanks to the work of L'Immagine Ritrovata, the pioneering film-restoration laboratory attached to Italy's Cineteca di Bologna. Last year the lab restored Chinese director Xie Jin's "Stage Sisters," 50 years after its 1964 release, at the request of the Shanghai International Film Festival.
"Some Asian countries are realizing now that film heritage cannot be taken for granted," said lab director Davide Pozzi. "Old movies are highly perishable, especially if they are not kept at optimal temperature and humidity conditions. Once you lose it, it is gone forever."
So it's fitting that the laboratory, whose name means "the recovered image," has chosen Hong Kong as the site of its first international branch. It also makes business sense. About 30% of the lab's customers come from Asia, Mr. Pozzi said, and for those not just in Hong Kong or China, but also in the Philippines, Indonesia, Singapore and Taiwan, sending old movie films to Hong Kong rather than Italy will mean substantially lower shipping and insurance costs.
Cineteca means "film library," and the Cineteca di Bologna, which was founded in 1962 and which established L'Immagine Ritrovata in 1992, defines its mission broadly, encompassing promotion, training and research, as well as the specialties of the lab, conservation and restoration. L'Immagine Ritrovata's experience and expertise set it apart; according to Mr. Pozzi, it is the only laboratory in the world that exclusively does film restoration. But the animating spirit that truly differentiates this enterprise from a purely commercial laboratory is a passion for movies, old and new.
"Every other year we host a three-week intensive film-restoration course in Bologna, which attracts students from all over the world," Mr. Pozzi said. In years when there is no course in Bologna, the lab offers a one-week intensive workshop at different locations around the world, in conjunction with The Film Foundation, founded by Martin Scorsese.
"We had one in Mumbai this year and in Singapore in 2013, and we would like to hold one in Hong Kong, too, in the future," said Mr. Pozzi.
The restoration process has three main segments. In the first, which will now be done by the Hong Kong laboratory, located in Kwun Tong, the film is put through a "washing machine" that gives it its first cleanse, after which both the audio and the visual components are digitized.
"Then, once everything has been stored into files, we can start the digital restoration, which can take a long time," Mr. Pozzi said. "We finished work on Luchino Visconti's 'Rocco and His Brothers' this year, for example, after 24,000 hours of restoration work."
Finally comes the third stage—color correction, finalizing and support preparation. In the end, a once-fragile film emerges as a resilient, and easily reproduced, digital file.
"It is a good time to be doing something like this," Mr. Pozzi said about expanding the lab's digital-restoration capabilities. "On one hand, the technology has stabilized somewhat, which means you can invest in good machinery without the need to upgrade every year. And the momentum for preserving one's country's cinematic heritage has really been building up in Asia, too."
The Wall Street Journal
---