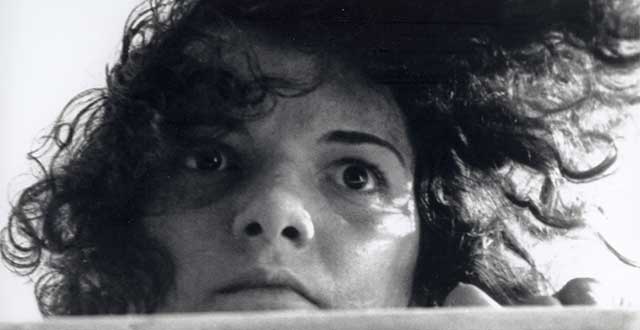 Martin Scorsese's World Cinema Project 2
Clayton Dillard 05/31/2017
As the figurehead and master of ceremonies for the World Cinema Project (WCP), Martin Scorsese has cemented his bid to become the premier ambassador for both global film preservation and the sharing of cinema that such an endeavor entails. Scorsese has become nothing short of a Henri Langlois figure, whose Cinémathèque Française during the 1940s likely saved hundreds, even thousands of films from being permanently lost or destroyed. The WCP, in short, picks up where Langlois left off when he died in 1977 by focusing on securing and restoring films that by and large were produced outside the confines of North America and Western Europe.
As packaged through the Criterion Collection, the first six of the WCP's restorations were released in December 2013. The films were eclectic and seemingly boxed together precisely because of their affiliation with WCP, which isn't so much a problem as it is a curiosity. Criterion had released no other boxed set of multiple films—even on their now-defunct Eclipse line—that weren't connected by either a director, star, studio, or country. The studio repeats the identical approach in their second volume, packaging together six films, ranging from Mário Peixoto's 1931 silent Limite to Apichatpong Weerasethakul's 2000 feature-length debut Mysterious Object at Noon, that have no immediate relationship to one another aside from their WCP restorations. Thus, Criterion operates here more as a server than a curator of films, offering titles in a single packaging that would otherwise never be affiliated or compared in any immediate way. This approach, then, offers less of an historical overview of world cinema than a glimpse into the hive mind of the WCP's approach to rescuing films from history's unsparing iron fist.
Limite constructs a rhythmic approach to time and space that stands alongside the finest efforts of Abel Gance, Jean Epstein, and Sergei Eisenstein. After an opening sequence introducing two women and a man lost at sea, Peixoto uses flashbacks to explain the genesis of their predicament. Close-ups and canted framings govern nearly every scene, as does an unforgettable arrangement of music, featuring Igor Stravinsky and Erik Satie, among others. The recurring image of a woman bound by handcuffs and staring into the camera belongs among the greatest emblems in all of silent cinema.
Scorsese calls Lütfi Ö. Akad's Law of the Border "a Turkish Western" in a brief introduction, but that conceptualization seems counterproductive since Akad's 1966 film has more in common with the formal and thematic interests of neorealism. While the story, set along the Turkish-Syrian border, involves a gang of smuggles led by the death-driven Hidir (Yilmaz Güney), the focus is less on thematizing civilization and violent struggle than coming to grips with a nation's development following a period of sustained oppression and restriction. As the film winds to its tragic end, Akad grapples with Hidir's infinitesimal relation to governance and, perhaps, his own.
While Akad's neorealist texture ultimately animates Hidir's decline, Lino Brocka's 1976 film Insiang entrenches itself firmly within the register of melodrama through an abusive love triangle set in the Philippines between the titular character (Hilda Koronel), her mother (Mona Lisa), and her mother's lover (Ruel Vernal), whose rape of Insiang prompts a quietly conceived system of revenge by the abused. Released the same year as Nagisa Oshima's In the Realm of the Senses, Brocka's film maintains a similarly unsparing focus on sexual violence and the simultaneously physical and psychological prison it creates for its victims. If Insiang is dubiously feminist in any strict sense, its persistent focus on Insiang's eye line suggests a passageway into her mind and experience that more common rape-revenge thrillers wholly omit.
The crown jewel of the collection is Taipei Story, arguably Edward Yang's finest achievement. Co-written with Hou Hsiao-hsien, who also stars, the 1985 film performs an autopsy on a handful of relationships, all of them unfolding against a neo-lit Taipei, which seems by turns inviting and ruinous. After Lung (Hou) returns from a trip to Los Angeles, he explains its "just like Taipei," and spends much of the remainder of the film contemplating a move to the States with Chin (Tsai Chin), a woman who's lost the ability to articulate her feelings of discontent. As a character bleeds out in a Taipei gutter near the film's conclusion, an American corporation is setting up shop just a few blocks away, thus completing the other half of the tautology: Taipei is just like L.A.
Ermek Shinbarbaev's 1989 film Revenge makes remarkable use of high-key lighting to stage a violent series of events that spans hundreds of years. Kazakhstani writer Anatoli Kim builds to an examination of post-WWII central Asia, where a Korean youth is hell-bent on avenging a murdered, unknown half sister, but the script begins in the 17th century in the kingdom of Joseon, where the seeds of violence are initially sewn. Shinbarbaev's camera often remains still, using floods of light and splashes of color as a counterpoint to the ugliness of nearly every character's actions and intent. The result is thoroughly unsettling in its contrasts and, like Akira Kurosawa's similarly vibrant Ran made just a few years prior, requires a significant amount of historical context in order to fully grasp it implications.
Weerasethakul's Mysterious Object at Noon dispenses with color entirely, but that shouldn't suggest a downward step in visual detail; the director's 16mm black-and-white long takes linger on screen for minutes at a time before cutting to the next shot, asking us to encounter them in all of their shape and depth. A documentary-fiction hybrid, the film collects stories—some real, some fabricated—from various Thai citizens, who recount in talking-head fashion their personal experiences. And the result, especially when the stories and images appear to merge, is transfixing. In one memorable shot, a washed-out exterior just outside a doctor's office appears to have been lit to eliminate all but the faintest shadow. Whether or not the image is "real"—that is, captured naturally—seems precisely Weerasethakul's point: The line between fact and fiction always dissolves when filtered through the lens of a camera.
Image/Sound
The World Cinema Project makes unwavering strides to restore films to the best of their abilities. In the case of films like Limite and Law of the Border, where extant materials are either incomplete or irrevocably damaged, the restoration efforts don't overcompensate with digital manipulation; the films are simply presented in accordance with the technology that produced them. When negatives and existing prints are in immaculate condition, as is the case with Taipei Story and Revenge, the result is a revelation: These 2K and 4K transfers are flawlessly assembled and color timed, with 's image detail especially of note for its depth of field and sharpness. The 4K transfer of Insiang and the 3K transfer of Mysterious Object at Noon are largely free of defect, with the colors of the former popping from the frame like the quick bursts of violence that structure its climax. Sound is flawless across the transfers; the 5.1 DTS-HD mix of Mysterious Object at Noon is especially delightful and reveals Apichatpong Weerasethakul's intricate sound design in ways previously unheard on home disc.
Extras
It's difficult, given the importance of these restorations, not to be at least a little disappointed with the slim supplements. Each film is gifted an introduction from Martin Scorsese and an accompanying interview with either a historian, producer, or filmmaker enthusiasts. Scorsese's introductions each clock in at less than two minutes and provide the primary details about production origins and the restoration efforts. The interviews are much weightier. Walter Salles explains his affinity for Limite by comparing it to The Passion of Joan of Arc. Producer Mevlüt Akkaya explains how Law of the Borderhelped begin an era of realistic filmmaking in Turkey, which focused on directors and their visions. Film historian Pierre Rissient explains how he helped bring Insiang to Cannes and how he tried to help Lino Brocka make the film visible to audiences beyond the Philippines. Hou Hsioa-hsien and filmmaker Edmond Wong chat about Hou's role in Taipei Story and the film's statements about the transformation of Taipei. Ermek Shinarbaev explains how he and writer Anatoli Kim wanted Revenge to be a mixture of Korean history, poem, legend, and fairy tale. Finally, Apichatpong Weerasethakul discusses the origins of Mysterious Object at Noon, which was conceptualized after seeing several films by Abbas Kiarostami and Mohsen Makhmalbaf. The box set also comes with a 60-page booklet featuring essays from critics Phillip Lopate, Dennis Lim, Kent Jones, Fábio Andrade, Bilge Ebiri, and Andrew Chan.
Overall
At once indispensible and flawed, Martin Scorsese's World Cinema Project 2 is best viewed as another fine product from the hopefully ongoing collaboration between Criterion and the WCP, even if the grouping of films remains, as with the first set, little more than incidental.
Slant
---