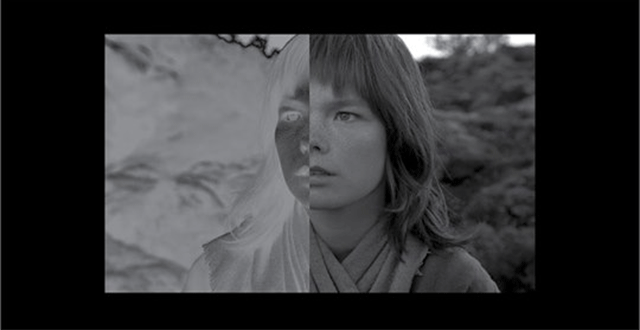 Restoration Gives New Life to Lost, Forgotten, or Dismissed Films
Margaret Bodde 07/17/2019
Never has it been truer that there are no old films, only ones that have yet to be seen—or discovered. We are living in an era when cinematic treasures of all kinds are being unearthed—films that have been lost, forgotten, or dismissed. It has been my good fortune to be a part of Martin Scorsese's grand vision for the Film Foundation, the nonprofit organization that has made possible the excavation and resurrection of so many of these films, including many long overlooked and endangered because they were made independently by and about marginalized groups, including women, people of color, and members of the LGBTQ community.
Among the hundreds of titles preserved and restored with funding from the Film Foundation are such diverse treasures as Shadi Abdel Salam's Egyptian masterpiece Al Momia (The Night of Counting the Years); independent filmmaker Barbara Loden's only feature, Wanda; Marcel Ophüls' monumental documentary on the Nuremberg Trials, The Memory of Justice; Med Hondo's exposé of racism in France, Soleil Ô; Mario Soffici's powerful Argentinian social drama, Prisioneros de la Tierra; and experimental films by lesbian cinema pioneer Barbara Hammer. The list goes on and on—and each restoration enriches cinema history in unexpected ways.
A few years ago, TFF had the opportunity to join forces with a small archive and an independent preservationist to help rescue a completely unknown film. The project began in 2014 when Amy Sloper, then manager of the film collection at the Wisconsin Center for Film & Theater Research (WCFTR), discovered the only existing print of The Juniper Tree (1990). Created by two formidable artists, writer/director Nietzchka Keene and actress/musician Björk (credited as Björk Guðmundsdóttir), the film was inspired by the macabre fairy tale by the Brothers Grimm and filmed in 35mm black and white in the ethereal, barren landscape of Iceland. The Juniper Tree premiered at the 1991 Sundance Film Festival to rave reviews that described it as hypnotic, haunting, and surreal. But, as is all too often the fate of many independent productions, The Juniper Treefaded from memory. After Keene's untimely death in 2004, the film seemed doomed to be forgotten.
Sloper had studied with Keene as an undergraduate at the University of Wisconsin and wanted to see her former teacher's film restored. Fortunately, in graduate school at UCLA she met acclaimed archivist Ross Lipman. "It felt like an ideal first project for the WCFTR to start a partnership with the Film Foundation, and Ross was the perfect person for the restoration work," she explains. Like filmmaking, restorations are a collective effort and The Juniper Tree was preserved thanks to TFF, Amy Sloper, Ross Lipman, the stewardship of the WCFTR, and the generous support of the George Lucas Family Foundation.
Since its 2019 theatrical release by Arbelos, The Juniper Tree has received attention in the New York Times, LA Times, New Yorker, IndieWire, Film Comment, and other publications. By bringing the film into the public consciousness, TFF and its partners have made it possible for audiences and scholars to enjoy and assess Keene's work as part of the larger cinematic canon: previously, there was shockingly little information available about the films she produced, wrote, and directed. With this restoration, we have restored not only the physical materials of the The Juniper Tree, but an independent filmmaker's legacy. And it is wonderful to note that as part of the DVD and Blu-ray release of The Juniper Tree, Arbelos has also restored and included three of Keene's short films.
Discoveries like these inspire us to keep digging and remind us that as we continue to advocate for preservation, one film at a time, we are also expanding and rewriting cinema history.
Walker Art Center
---