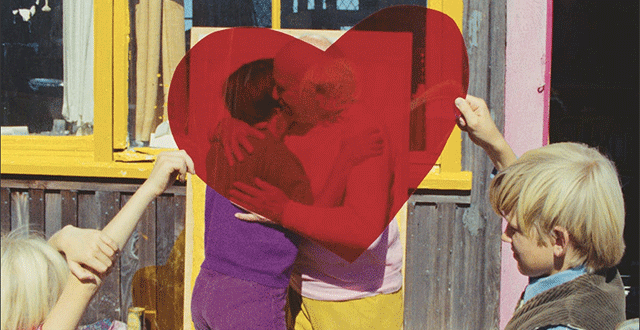 COMMEMORATING 30 YEARS OF TFF
08/05/2020
I met Agnès Varda in 1998. She was in New York for the Miramax re-release of Demy's Young Girls of Rochefort, and I was invited to a breakfast by her publicist. I told her how much I loved her film about Demy, Jacquot de Nantes, and she scoffed—"Have you seen the new one, L'Univers de Jacques Demy?" Her son Mathieu sat silently by her side. "I'm having my son stay at the YMCA," she told us. "It's good for his character."
We crossed paths quite often on the film festival trail, and she got in the habit of calling me whenever she was in New York. Agnès loved to stay on top of things—to be where everything was happening.
When I saw Faces Places, her 2017 collaboration with JR, I was stunned. She had chosen a younger collaborator whose temperament complimented and harmonized with her own, and it was as if she had been re-energized and re-oriented for a final artistic flowering. At the Q&A after the first screening at the New York Film Festival, the first question was about the encounter that never happens with her old friend Jean-Luc Godard near the end of the film. "Excuse me," she said, "but this is how I know I'm in New York: the first question is about Godard."
Agnès never had a fallow period as an artist—one might take issue with a title or two, but from La Pointe courte to Varda par Agnès her work is vitally alive. You can feel it so sharply in her editing, which is quite unlike anyone else's. There is a breathlessness that runs throughout French art, an imperative to catch the lightning of existence in a bottle. It manifests in Agnès's films in an extremely unusual way, as a reflection of something like satisfaction and confidence at meeting life head on, just as it is. I'm thinking of the moment when she stands before Cartier-Bresson's touchingly modest gravesite and remarks to JR, "Actually, I'm looking forward to death."
The last time I saw Agnès was in Marrakech in late 2018. Her daughter Rosalie had told me that her mother was ill, and I expected to find her infirmed, but it was quite the opposite. She conducted a master class with young Moroccan students, and if I hadn't known she was dying I never would have guessed it.
The Film Foundation has worked with the Cineteca di Bologna and L'Immagine Ritrovata on the restorations of the four films that Agnès made in California. My favorite, Uncle Yanco, is a joyful hymn to color, light and fellow feeling. And it is completely and fundamentally a film that could have been made by only one human being on the planet.
I won't pretend that I knew Agnès well, but I often think of my good fortune in knowing her even a little.
- Kent Jones
Follow us on Facebook, Instagram, and Twitter!
The Film Foundation
---
News Archive
2020
2019
2018
2017
2016
2015
2014
2013
2012
2011
2010
2009
2008
2007
2006
2005
2004
2003
2002
2001
1999
1998
1995
1990
---
---
Back to News