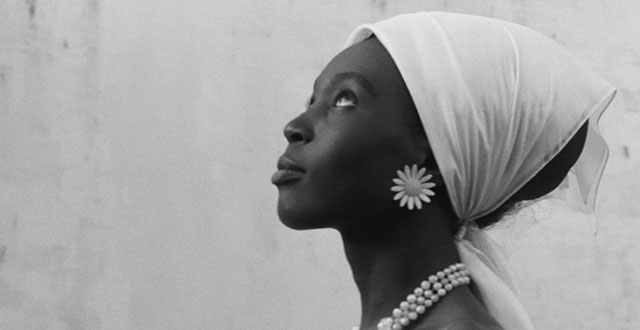 Martin Scorsese's plan to archive Africa's cinematic treasure
Nadia Neophytou 08/13/2017
The legendary director has teamed up with the Pan African Federation of Filmmakers and Unesco to restore and preserve our continent's cinema
Almost 50 years ago, in a New York City cinema, Martin Scorsese went to see La Noire de... (titled Black Girl in English), a film by the grandfather of African cinema, Ousmane Sembène. The film about a young woman who leaves her home in Senegal to work as a servant in France left an impression on the director, then in his 20s, and introduced him to another kind of cinema.
"It had such an impact on me. It was so haunting, so ferocious," he said. "A door had opened in the West, and for the first time, we could feel a truly African voice in the cinema."
We know very little about African cinema, and that what we do know is still filtered through our own narrative and our own reference points
Director Martin Scorsese
The legendary director, in partnership with the Pan African Federation of Filmmakers and Unesco, is now trying to fling that door open wider with the launch of an initiative to restore and preserve films from Africa, the African Film Heritage Project.
"I'm aware now more than ever that we know very little about African cinema, and that what we do know is still filtered through our own narrative and our own reference points," Scorsese said.
About 50 films are being earmarked for restoration and are to be shared with film fans in Africa and the rest of the world. The first of them, Soleil Ô, was made in 1970 and showed at the Cannes film festival this year. The work of Mauritanian director Med Hondo, it shares much in common with the recent Oscar-nominated documentary on writer James Baldwin, I Am Not Your Negro.
Soleil Ô tracks the story of a black immigrant who attempts to find work in Paris and highlights issues of race, discrimination and colonialism.

Aboubakar Sanogo, North American regional secretary of the Pan African Federation of Filmmakers, said it was "imperative" for the continent's filmmakers to be in touch with the pulse of the times.
"All the challenges and issues Hondo identified in the '70s are still relevant now ... We are in the era of the immigrant, and that is what Hondo's film speaks to. We are far from solving all the challenges and issues Soleil Ô identified, in a contemporary setting.
"[The film] spans the test of time, making it relevant beyond its location. It's a gift from Africa to the rest of the world that can and should be shared with the rest of the world."
The process of deciding which African films will be restored as part of the project is still under way, but it is hoped that over the next two years five films, including Soleil Ô, will have been preserved.
7 MUST-SEE AFRICAN MOVIES
1. LA NOIRE DE ... (BLACK GIRL)
The first feature film from Africa's godfather of cinema, Ousmane Sembène, centres on Diana, a young Senegalese woman who moves from Dakar to Antibes to work for a rich French couple.
TSOTSI
Directed by Gavin Hood and adapted from Athol Fugard's book, it won South Africa's first Oscar for Best Foreign Language Film.
WATCH the trailer for Tsotsi
2. FINYE (THE WIND)
Photographer-turned-director Souleymane Cissé tells the story of a love affair between two teenagers, illuminating the clash between ideas of modernity and tradition.
3. DISTRICT 9
Neill Blomkamp's Joburg-set low-budget film made the movie world sit up, earning four Oscar nominations and a place on Spike Lee's list of essential movies for directors to watch.
4. RESTLESS CITY
Lagos-born Andrew Dosunmu's take on the American dream, from the point of view of New York's West African immigrant community.
5. TOUKI BOUKI
Widely considered one of the most important African films ever made. Senegalese director Djibril Diop Mambéty was influenced in part by the French New Wave, but based the 1973 film on his own fantasy-drama script and black and white style.
WATCH Martin Scorsese introduce Senegalese film Touki Bouki
6. SOLEIL Ô (OH SUN)
A pillar of African cinema, Med Hondo used a documentary-fiction style that shines in this look at neo-colonialism.
7. TIMBUKTU
Abderrahmane Sissako's 2014 insightful drama is lauded for its breathtaking images, as it teeters between hope and despair, showing how Mali's people have been traumatised by war.
Sunday Times
---