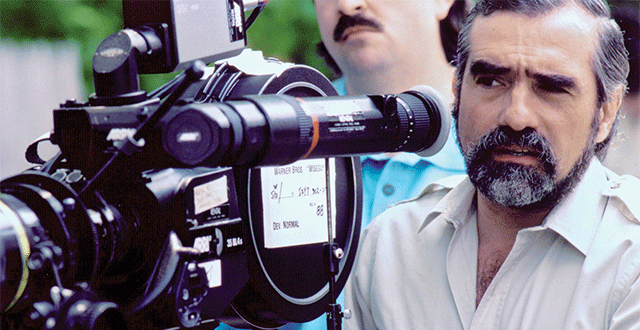 Martin Scorsese's Ten Favourite Films
06/03/2020
From Ashes and Diamonds to BlacKkKlansman
Martin Scorsese is not only one of the greatest living film directors of our time, but also an avid cinephile. His non-profit organization Film Foundation is dedicated to restore rare classics. His educational documentaries including "A Personal Journey with Martin Scorsese Through American Movies" reflect his deep love and passion for film history. Here are the director's favourite ten films in no particular order:
8½ (1963)
A harried movie director retreats into his memories and fantasies.
Director: Federico Fellini
The Haunting (1963)
Hill House has stood for about 90 years and appears haunted: its inhabitants have always met strange, tragic ends. Now Dr. John Markway has assembled a team of people who he thinks will prove whether or not the house is haunted.
Director: Robert Wise
Ashes and Diamonds (1958)
As WWII and the German occupation ends, the Polish resistance and the Russian forces turn on each other in an attempt to take over leadership in Communist Poland.
Director: Andrzej Wajda
The Exorcist (1973)
When a 12 year-old girl is possessed by a mysterious entity, her mother seeks the help of two priests to save her.
Director: William Friedkin
Rebel Without a Cause (1955)
A rebellious young man with a troubled past comes to a new town, finding friends and enemies.
Director: Nicholas Ray
The Leopard (1963)
The Prince of Salina, a noble aristocrat of impeccable integrity, tries to preserve his family and class amid the tumultuous social upheavals of 1860's Sicily.
Director: Luchino Visconti
BlacKkKlansman (2018)
Ron Stallworth, an African American police officer from Colorado Springs, CO, successfully manages to infiltrate the local Ku Klux Klan branch with the help of a Jewish surrogate who eventually becomes its leader. Based on actual events.
Director: Spike Lee
Woman Is the Future of Man (2004)
Two college friends get together and reminisce on the woman they both fell in love with at different times in their past, and are thus propelled to find her.
Director: Sang-soo Hong
One-Eyed Jacks (1961)
After robbing a Mexican bank, Dad Longworth takes the loot and leaves his partner Rio to be captured but Rio escapes and searches for Dad in California.
Director: Marlon Brando
2001: A Space Odyssey (1968)
After discovering a mysterious artifact buried beneath the Lunar surface, mankind sets off on a quest to find its origins with help from intelligent supercomputer H.A.L. 9000.
Director: Stanley Kubrick
Dhaka Tribune
---