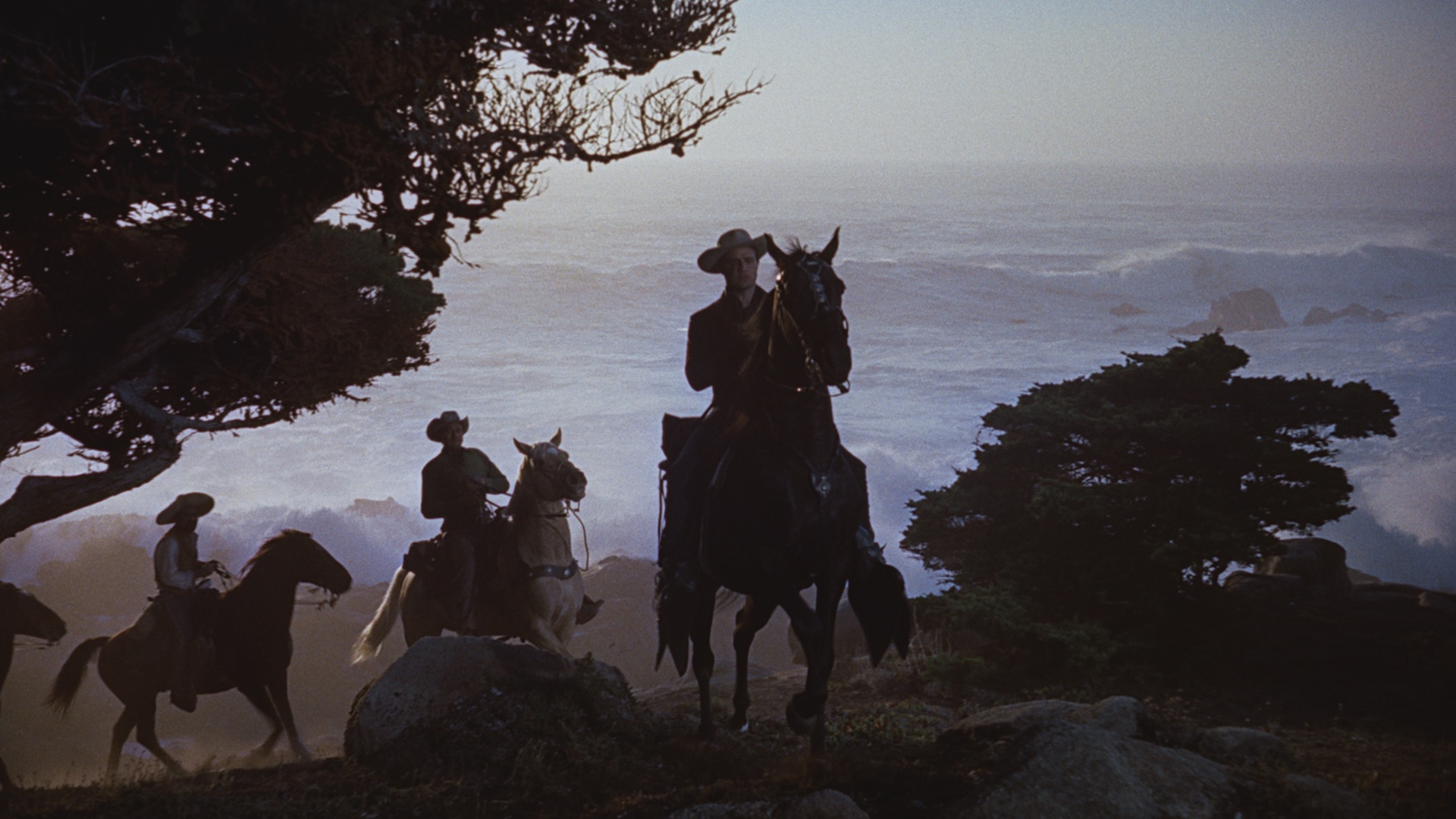 At the peak of his popularity in 1961, Marlon Brando directed his first and only film, ONE–EYED JACKS. Adapted from the novel by Charles Neider, this revenge–fueled Western features strong performances, complex characters and breathtaking visuals.
After robbing a bank in Mexico, bandits Rio (Brando) and Dad Longworth (Karl Malden) go on the run, chased by the Federales. A coin toss decides Longworth will go to get fresh horses for their escape, but he decides instead to take off, leaving Rio behind to be arrested. Years later, Rio escapes from prison and learns that Longworth is now the sheriff of a town in Northern California. Rio sets out seeking vengeance, but things get complicated when he falls in love with Louisa (Pina Pellicer), Longworth's beautiful stepdaughter.

ONE–EYED JACKS was restored using the original 35mm 8–perf VistaVision negative, scanned at 6K on a Northlight scanner, along with the separation masters. Digital restoration was completed at 4K resolution. As the negative exhibited some color fading, the Y–layer separation master was used to replace the blue color record. To replace some dupe sections cut into the negative, the scans of all three separation masters were used. Several vintage dye–transfer prints were screened for color reference.
The audio restoration was completed from the original mag master, with clicks, pops, and other noise removed and the tracks equalized. Picture and audio restoration was completed at NBCUniversal StudioPost with additional work at Prasad Group and MTI Film.

Restored by Universal Pictures in collaboration with The Film Foundation. Special thanks to Martin Scorsese and Steven Spielberg for their consultation on this restoration.
Introduction by Martin Scorsese
Cassandra Moore Interview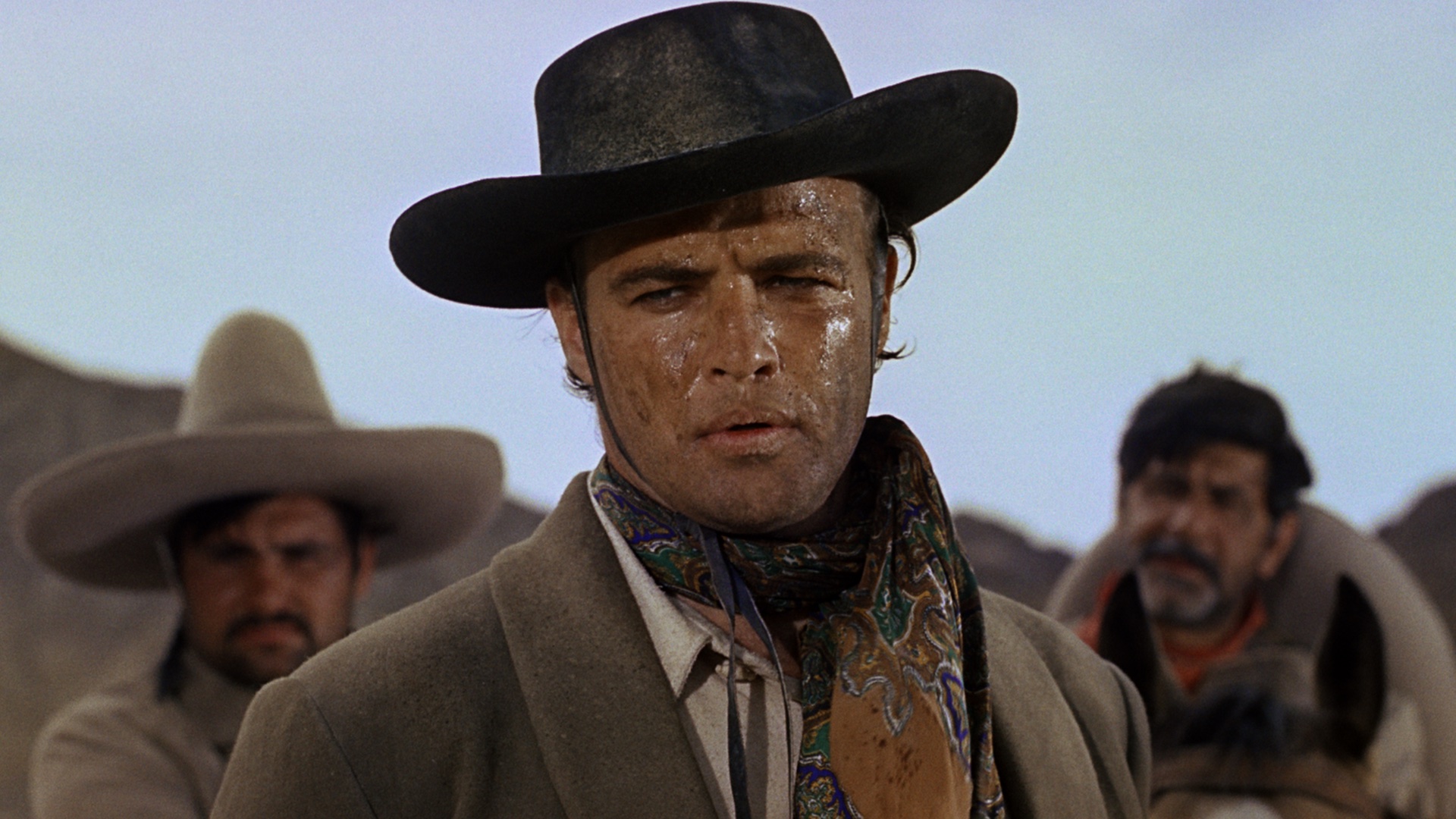 Marlon Brando in ONE-EYED JACKS

Video Extras
Martin Scorsese introduces ONE-EYED JACKS at The New York Film Festival. Watch on YouTube.
Karl Malden talks about working with Marlon Brando. Watch on YouTube.
Albert Maysles on Marlon Brando. Watch on YouTube.
Marlon Brando interviewed by Connie Chung in 1989. Watch on YouTube.
Marlon Brando wins Best Actor at the Oscars in 1955. Watch on YouTube.
Marlon Brando on The Dick Cavett Show in 1973. Watch on YouTube.
Stanley Kubrick was involved with ONE-EYED JACKS at one point. Watch on YouTube.
David Cairns examines ONE-EYED JACKS in his video essay for The Criterion Collection. Watch an excerpt via Criterion.
Paul Dano selects ONE-EYED JACKS during his Criterion Closet visit. Watch via Criterion.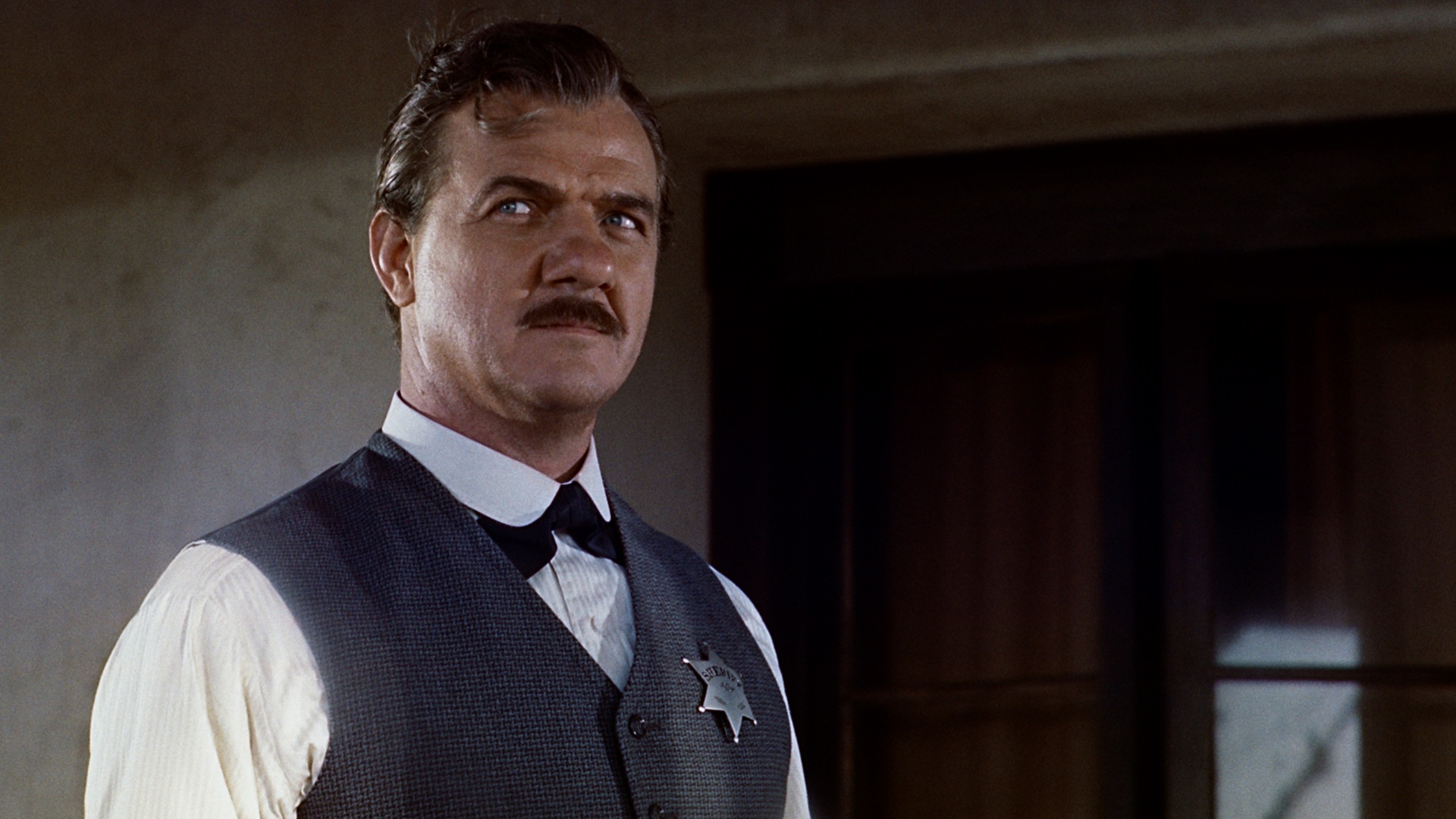 Karl Malden in ONE-EYED JACKS
Podcasts and Radio
The Studs Terkel Radio Archive hosts an audio interview with Marlon Brando from 1963, where he discusses he views on humanity.
Film Frontier talks about the history of ONE-EYED JACKS.
Wrong Reel looks at "the evolution of Charles Neider's novel The Authentic Death of Hendry Jones from Sam Peckinpah's screenplay adaptation to Marlon Brando's directorial debut."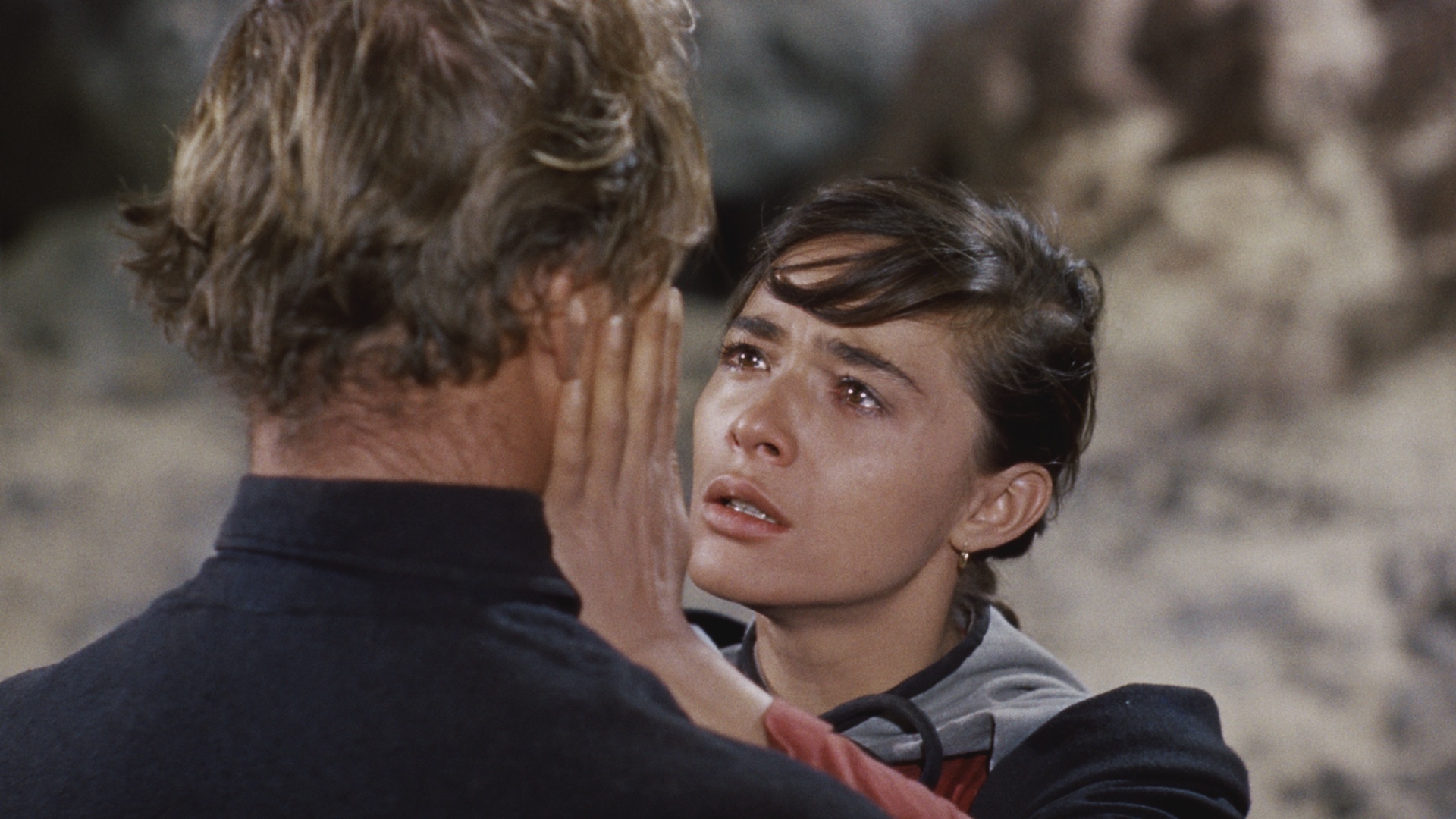 Katy Jurado as Maria Longworth in ONE-EYED JACKS

Reading List (Online)
Truman Capote writes about Marlon Brando, in 1957, for The New Yorker.
Kleber Mendona Filhos lists ONE-EYED JACKS in his Top 10 for The Criterion Collection.
The complicated history of ONE-EYED JACKS, along with some production stills, is combed over at The Selvedge Yard.
Imogen Sara Smith writes about ONE-EYED JACKS as a "Noir on the Range" for The Criterion Collection.
"Everything you thought you knew about Marlon Brando was a lie," for GQ.
Early photos of Marlon Brando published in Life Magazine.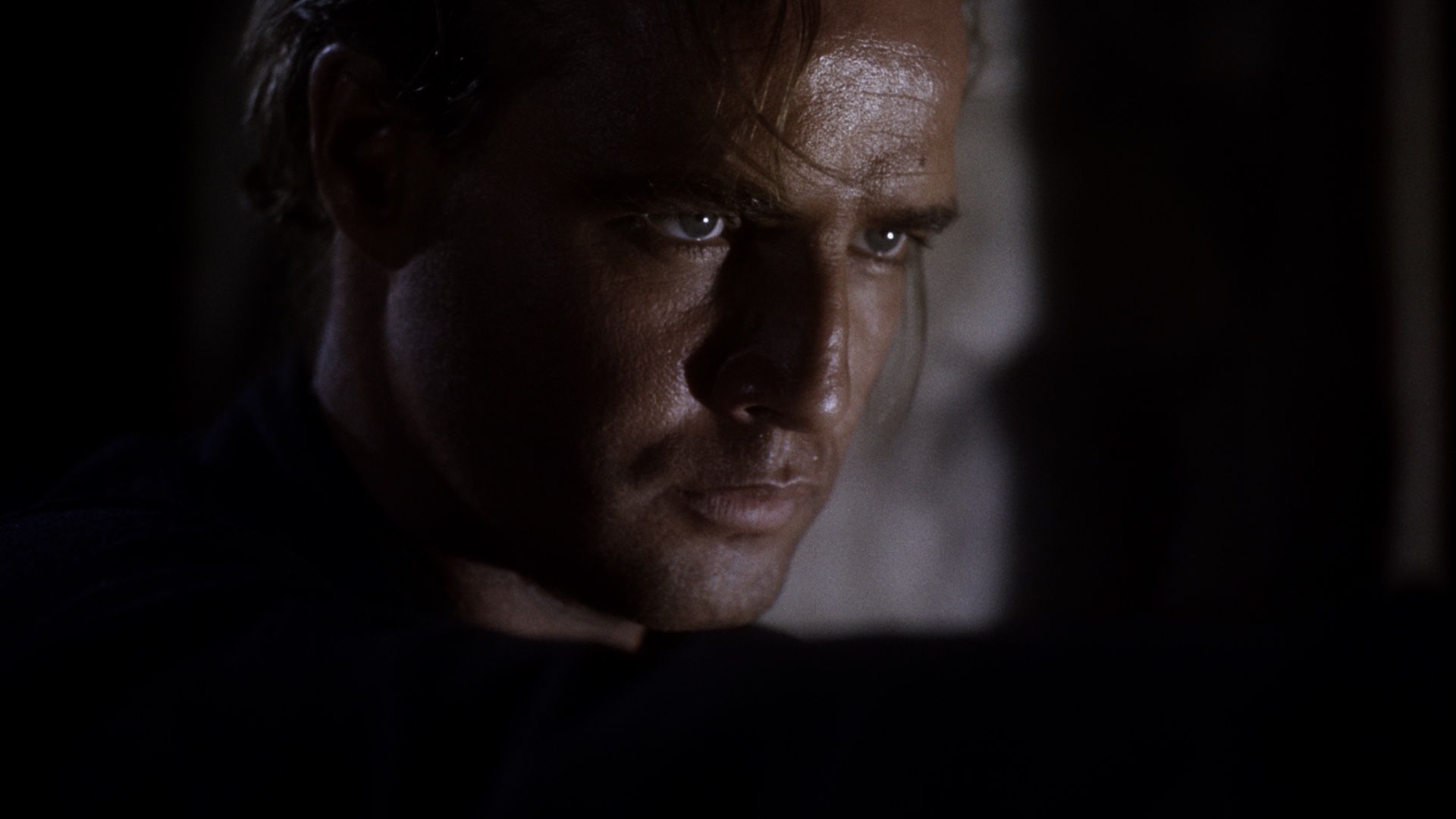 Marlon Brando in ONE-EYED JACKS

Presented in The Film Foundation Restoration Screening Room in October 2022
in partnership with:
Universal Pictures and Park Circus