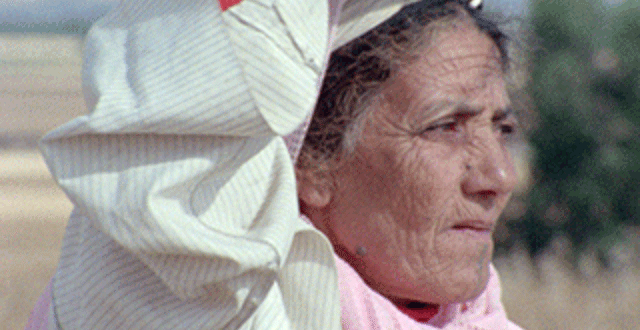 18 restored film gems to play at SIFF 2015
Moira Macdonald, The Seattle Times 05/17/2015
Newly restored prints of "Rebel Without a Cause," "The Apu Trilogy" and other classics will be shown at this year's festival, in part due to the protective efforts of the Film Foundation.
"Why preserve?" asked filmmaker Martin Scorsese, in a 2013 lecture presented by the National Endowment for the Humanities. "Because we can't know where we're going unless we know where we've been — we can't understand the future or the present until we have some sort of grappling with the past."
Those thoughts led Scorsese, in 1990, to unite a group of filmmakers to form the Film Foundation, a nonprofit dedicated to protecting and preserving motion picture history. Twenty-five years later, the Film Foundation has helped to restore more than 600 rapidly deteriorating films, many of them classics. ("The Tales of Hoffmann," which screened at Cinerama last month, was beautifully restored through the Film Foundation.) The Seattle International Film Festival will be showcasing a number of Film Foundation restorations in the next three weeks, in tribute to their organization's pioneering work.
Margaret Bodde, the Film Foundation's executive director, said last week that in 1990, an "urgent emergency" existed in the field of film preservation — archives, which held copies of rapidly degrading historic movies on nitrate film, lacked the funds and support to transfer them to more stable film stock. The Foundation acted as a bridge between the archives and the studios, who quickly realized that the burgeoning home video market gave them an incentive to preserve and stabilize classic films.
"It was a happy coincidence — that market emerged, and it was really a very compelling rationale for preservation," said Bodde. "We had the ideological outreach that we were doing, but I think without the economic incentive, we wouldn't have been able to be as successful at raising awareness and getting as many films restored and preserved."

Now, the Film Foundation's growth has spread worldwide, with a new World Cinema Project that has restored 24 films from Mexico, South America, Africa, Eastern Europe, the Middle East, and Central and Southeast Asia. Among these films are acclaimed African filmmaker Ousmane Sembène's 1968 first feature, "Black Girl," which screens at SIFF June 1 — just after the restoration's world premiere at the Cannes Film Festival.
"With 'Black Girl,' we actually found the original negative," said Bodde. As with many historic films, the process was something of a treasure hunt — "it turned out that the elements were held at an archive [in France] and people hadn't remembered that it had been deposited there."
"Black Girl" underwent a 4K digital restoration — a process through which the original negative is scanned and converted to a computer file. "It picks up every grain of visual content, and it transfers that into the digital realm," said Bodde, who explained that technicians are then able to color correct, fix torn frames, and erase scratches and dirt. Many of these processes can be automated, making the system much more efficient than cleaning frame-by-frame by hand. The end result can then be transferred back to 35mm film, or converted to a digital presentation suitable for movie theaters (known as DCP), with the original safely stored.
1955's "Rebel With a Cause," screening in tribute to the late screenwriter Stewart Stern, also underwent a recent restoration through the Film Foundation. Though some may be surprised that such a well-known film would require such work, Bodde explained that director Nicholas Ray was working with a limited budget at the time.
"It's iconic now, and obviously it's one of the great Hollywood films that people think of as epitomizing the studio system, but when 'Rebel' was made, it was a low-budget film," she said, noting that Ray used Eastman color stock, which faded easily, rather than the more expensive three-strip Technicolor. "You also had the popularity of the film, which meant that they were making prints off that negative left and right. It's a double-edged sword of popularity and preservation — when pictures were big hits, you have more damage to the film."
Other Film Foundation restorations in the festival include the 1940s thrillers "Caught" and "The Dark Mirror," and the rarely seen 1932 gothic horror movie "The Old Dark House," from director James Whale ("Frankenstein"). All three of these will screen in 35mm — an increasingly rare event in this digital age.
Ultimately, the goal of the foundation is to preserve film history for new generations, many of whom may experience these works on small screens — but an opportunity to view a restored work in a theater, as it was intended to be seen, is a rare treat.
"It's communal," said Bodde, of moviegoing. "That's not replaceable when you're watching something in the comfort of your own home. There's nothing like experiencing a film with an audience and hearing where they're laughing and what they're responding to and what you're responding to. It's different and shared, at the same time."

Archival films at SIFF
Film Foundation titles:
"Alyam, Alyam" (Morocco, 1978): SIFF screening TBA.
"Black Girl" (Senegal, 1968): 7 p.m. June 1, Harvard Exit.
"Caught" (USA, 1948): 8 p.m. May 28, Uptown
"The Color of the Pomegranites" (Armenia, 1969): 7 p.m. May 20, Harvard Exit
"The Dark Mirror" (USA, 1946): 6 p.m. May 28, Uptown
"The Old Dark House" (USA, 1932): 7 p.m. May 18, Egyptian
"Rebel Without a Cause" (USA, 1955): 4 p.m. May 31, Egyptian
"The Red Shoes" (U.K., 1948): 12:30 p.m. May 16, Egyptian
http://www.seattletimes.com/entertainment/movies/18-restored-film-gems-to-play-at-siff-2015/
The Seattle Times
---