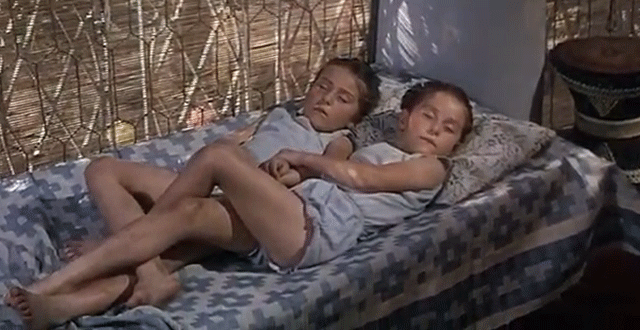 COMMEMORATING 30 YEARS OF TFF
09/09/2020
It's impossible to overestimate the effect of Jean Renoir's films, presence, and approach to cinema for generations of filmmakers, film critics and film lovers. Like Robert Bresson, Renoir was more than just a director. His films, his writings, his public statements amounted to an inspiring spiritual force, a bulwark against vulgarity, compulsive intellectualizing, pretentiousness and self-destruction. To a certain extent, Renoir anticipated Italian neorealism with his 1935 film Toni, and the French New Wave would have been unthinkable without his example and his encouragement. If his presence is not invoked as constantly as it once was, that's simply because things change over time and new generations find new touchstones and new orientations. Renoir's greatness now has a different hue, and his voice speaks to us in another register from a more distant past.
My ambition, he once wrote, is to float through life like a cork on a stream. There are many ways to interpret such a statement, some more flattering than others, but it does get right to the heart of the most extraordinary aspect of Renoir's art. In The River, his 1950 adaptation of Rumer Godden's autobiographical novel about a girl named Harriet growing up with her family in India—and his first film in color (and what color!…every frame of it beautifully restored by Mike Pogorzelski and his team at the Academy Film Archive, with support from The Film Foundation and Janus Films)—there is a little passage comprised of nothing more (or less) than images of members of the Harriet's household taking their afternoon naps. Renoir took a particularly long time with Jane and Jennifer Harris, the girls who played Harriet's twin sisters, getting them into the right physical positions in the frame (the image has a direct link with the paintings of Renoir's father Auguste) but also into the right state of being, so that they become more than just two little girls pretending to be asleep. In other words, he took the time he needed to create the conditions for the filmed moment to escape any frozen notions or preconceptions, his own above all. There's another moment later in the film that never ceases to amaze me. Harriet's fearless little brother Bogie has been bitten by a cobra and died. There is a shot of Harriet's father and the family friend played by Arthur Shields carrying Bogie's coffin out onto a dock to the river. As Shields turns, the coffin knocks against the bamboo post. Shields pivots in distress, composes himself and goes on. It's a stunning moment, a stark and eloquent reminder that life never stops.
One more word about Renoir. He once wrote that he believed advertising to be the cancer of western civilization. At this very moment, when so many are so consumed with "branding" and "messaging" and "shaping" and "categorizing" every conceivable aspect of experience, his words resound more deeply with every passing second.
- Kent Jones
Follow us on Facebook, Instagram, and Twitter!

THE RIVER (1951, d. Jean Renoir)
Restored by Academy Film Archive, in association with the BFI and Janus Films, with restoration funding provided by the Hollywood Foreign Press Association and The Film Foundation.
The Film Foudation
---