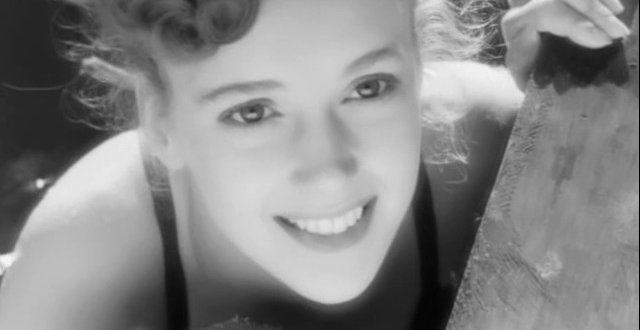 COMMEMORATING 30 YEARS OF TFF
09/23/2020
The literary critic and novelist Lionel Trilling made an observation in one of his essays that's stuck with me over the years—younger people in the America of the 50s, he wrote, had developed an unfortunate habit of reflexively equating reality with evil. This habit of mind persisted for many years. If it seems to be fading away, that's because no one at a moment like the one we're in now can afford to be casually hopeless or pessimistic.
Delmer Daves was an American artist who was passionately invested in dramatizing the good in people. It's a truism that the villain is always the most interesting character in a narrative. Not so in Daves' films, where the villains are sadly one-dimensional because they are so single-minded and unimaginative, grievance-driven intruders in the creative richness shared by mutually caring, respectful and merciful people. Daves always risked tilting into naiveté, but he had a genuine vision of community, and that's a rarity in cinema.
The Film Foundation has worked with UCLA to restore one of Daves' films, and one of his most unusual. Starting in the 50s with Broken Arrow, about the American betrayal of Cochise and the Apaches, Daves became primarily known as a director of westerns, and he was a westerner through and through. The Red House, made in 1947, is more of an "eastern," with an ambience and certain thematic and narrative trappings (a man haunted by his secret past, a farm that borders a forbidden forest) redolent of Nathaniel Hawthorne's tales. The film was made independently, the first production from a company formed by Sol Lesser and the film's star Edward G. Robinson. Robinson and Judith Anderson as his sister are remarkable, but it's the presences and most of all the faces of Allene Roberts, who made her film debut here, and Lon McAllister that ground the story, Roberts in particular—the threats to her fragile, tremulous innocence and simplicity give the film real force. For many years, The Red House languished in public domain hell and was available only in substandard copies. It's a gift to see it fully restored, and to be able to appreciate its great visual beauty—a hallmark of Daves' cinema. As is his fierce commitment to dramatizing and incarnating the good in people.
- Kent Jones
Follow us on Facebook, Instagram, and Twitter!
THE RED HOUSE (1947, d. Delmer Daves)
Restored by the UCLA Film & Television Archive and The Film Foundation, with funding provided by the Hobson/Lucas Family Foundation.
The Film Foundation
---