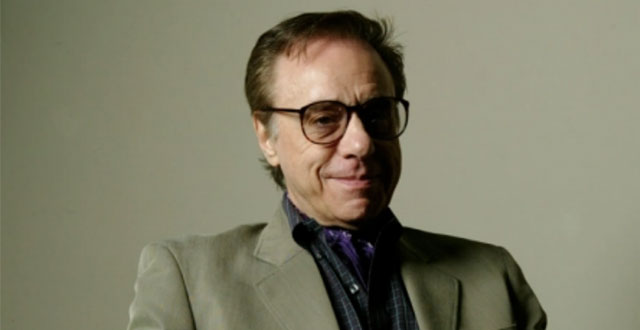 NOTES ON FILM & RESTORATION
01/18/2022
The first time I met Peter Bogdanovich, it was in his Upper West Side apartment in the late 90s. I interviewed him for a story I was writing for Cahiers du Cinéma. He was gracious, quiet, and thoughtful. I remember that we sat across from each other by a little table with a lamp on it, and we discussed the plight of the movie director as the art of cinema had developed over time. The context was the Politique des auteurs and how it had metamorphosed into the auteur theory on these shores, which resulted in a school of film criticism on the one hand and, in a sense, the New Hollywood on the other. Peter brought up the familiar question of influence. "I personally knew all those directors who influenced me," he said, "and I always gave them credit, because by the time I knew them they weren't able to find work. It was a good will gesture, but I was also genuinely inspired by them. And then they all died."
Many of those names appear often on The Film Foundation's list of restored titles. They were among the greatest artists in the history of movies. Peter programmed one of the first major retrospectives of Howard Hawks' work in the early 60s. He did oral histories of Fritz Lang and Allan Dwan, and John Ford, whose presence haunted Peter's films. He also made a beautiful documentary about him in the early 70s, released not so long before Ford's death, and then he went back and expanded and enlarged it 35 years later. His greatest and most complicated friendship was with Orson Welles. The last time I saw Peter was at The New York Film Festival in 2018, when he came for The Other Side of the Wind. For years, he had been involved in getting that film—which had taken up an enormous amount of his own time and energy for decades, on a variety of fronts—into finished form. His performance is the emotional linchpin. It had been a few years since I'd seen him last and he seemed markedly frail, but he spoke with great, sad eloquence.
I won't pretend that I knew Peter well. We just crossed paths from time to time in the cinema universe. But whenever we did, it was warm and convivial. I could see the burdens he carried: like his old friends, he needed to find work. As a young man, he was brashness personified, and I still remember how astonished I was to see him filling in for Johnny Carson on The Tonight Show. With The Last Picture Show followed by What's Up Doc followed by Paper Moon, he became one of the world's most successful directors. With Daisy Miller (the first of his movies that I saw, and I still think it's one of his best) followed by At Long Last Love followed by Nickelodeon, he got his "comeuppance," to quote The Magnificent Ambersons. With the murder of Dorothy Stratten, his whole life was shattered. He did what everyone does: he went on. It seemed to me that he bore it all with great grace and acceptance.
I have to say that I was shocked by his death. Because he was so respectful of those directors he loved, so willing to celebrate them and remember them whenever the occasion arose, he always seemed young.
Now, the eternal son is gone. And he's the one whose memory must be kept alive.
- Kent Jones
Follow us on Instagram, and Twitter!
https://www.youtube.com/watch?v=7yCQ_ko28IQ
https://www.youtube.com/watch?v=MQPzzNhqGCo
https://www.youtube.com/watch?v=OnPJxu2TgW8
https://www.youtube.com/watch?v=a55Tk0Jj6lE
https://www.youtube.com/watch?v=1LnuQZ6VD_Y
The Film Foundation
---