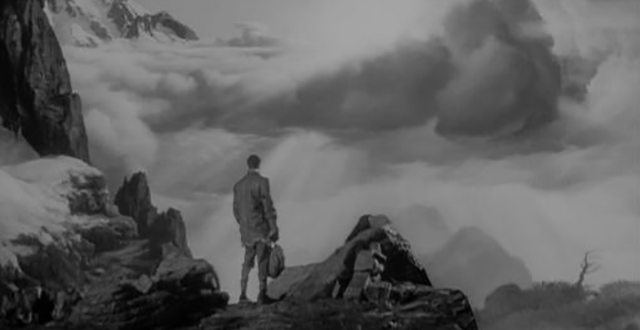 COMMEMORATING 30 YEARS OF TFF
09/03/2020
W. Somerset Maugham was, for the first half of the 20th century, a central figure in our culture, a writer whose novels, stories, and travelogues were read by millions. Movie history would have been very different without Maugham, whose writing is extremely "filmable." The short story and play The Letter, the short story "Rain" and the novel Of Human Bondage were all adapted multiple times. The author's years as a British intelligence agent inspired his 1928 collection of short stories about a spy named Ashenden, which in turn inspired Ian Fleming when he conceived the character James Bond (the stories were adapted by Hitchcock for his 1936 film Secret Agent). Other works have been made into films as diverse as The Circle by Frank Borzage, Christmas Holiday by Robert Siodmak, and Istvan Szabo's Being Julia with Annette Bening, not to mention the three lovely English omnibus films comprised of Maugham stories, introduced onscreen by the author himself. The Razor's Edge, one of my favorite Maugham novels (I'm not alone), has been adapted twice. The Film Foundation worked with Fox to create a stunning restoration of the 1946 version, a Darryl Zanuck super production with Tyrone Power, Gene Tierney, Clifton Webb and, in the role of Maugham himself, Herbert Marshall (Marshall had also played the Maugham figure in Albert Lewin's The Moon and Sixpence). The Razor's Edge anticipated a powerful movement in the culture two decades later: the eastern-facing search for spiritual enlightenment undertaken by men and women whose faith in the western world had been shaken or shattered. Maugham based many of his characters on real individuals, and Tyrone Power's Larry—a WWI vet who leaves his comfortable life in Chicago and embarks on a journey that leads him to the shelter of a holy man on a Himalayan mountaintop—appears to be a composite of different men whose paths Maugham crossed: an American engineer and WWII Navy vet named Guy Hague; Lewis Thompson, the English poet who left his homeland for India in the 30s; and Krishna Prem, born as Ronald Nixon, who had also been a pilot. In the context of 40s Hollywood, Larry is an anomaly, an uncompromising spiritual seeker, and Power (who had himself just come back from a stint in the Marines) is as affecting in the role as he would be a year later in Nightmare Alley, also directed by Edmund Goulding. Maugham worked on a draft of the script at the request of the original director, George Cukor, but none of it was used, and his experience in Hollywood was not a happy one. I don't know what the author thought of the finished product, but the film is quite true to the spirit of Maugham's novel and his writing in general.
- Kent Jones
Follow us on Facebook, Instagram, and Twitter!
THE RAZOR'S EDGE (1946, d. Edmund Goulding)
Restored by Twentieth Century Fox in collaboration with The Film Foundation.
The Film Foundation
---