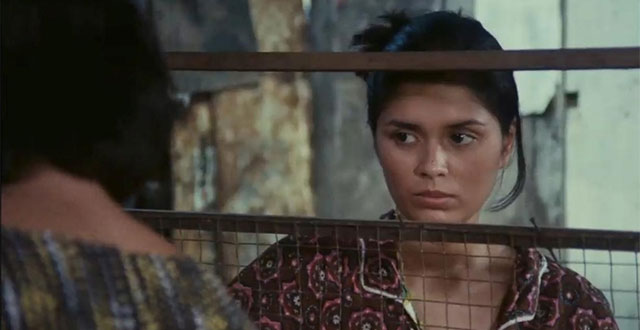 My favourite Blu-ray and DVD releases of 2017
Aidil Rusli 01/06/2018
I think 2017 was the year Malaysians finally got to witness first-hand the much vaunted "death of physical media."
Sure, we've been downloading and streaming content for years already, but 2017 was the year where so many of our beloved CD and DVD shops (like Rock Corner and so many Speedy Video branches) started to close down.
It felt even more real when even pirated DVD shops called it a day, forcing so many of us stubborn film geeks to finally make full use of our internet access.
All this doom and gloom, however, is when you look at the big picture. Look closer into the smaller and more niche areas of physical media consumption and you'll find that things are actually pretty vibrant.
Vinyl and cassettes have made pretty incredible comebacks, and over here in DVD and Blu-ray land, smaller publishers are having a field day producing releases that are targeted at a more select group of film lovers.
In fact, there's no better time to be alive than right now if you're a physical media-collecting film junkie (like yours truly). Well established boutique labels like Criterion, BFI, Arrow, Eureka and Scream Factory, always reliable when it comes to outstanding and quality releases, now face some serious competition from newer kids on the block like Indicator, Second Run, Grasshopper, Twilight Time, 88 Films, Code Red and Vinegar Syndrome.
Obviously I will never be able to afford to get my hands on every single thing my heart desires, but of those I did manage to acquire and after plenty of consideration, here are my favourite home video releases of 2017.
Ice Cream Man (Blu-ray)
A curious cult oddity from the mid-90s, directed by a former porn director (Norman Apstein aka Paul Norman) and starring Ron Howard's brother Clint, Vinegar Syndrome's glorious release of Ice Cream Man is exactly why I said that there's no better time to be alive than right now if you're a physical media-collecting junkie.
Giving a premium, red carpet treatment (a beautiful new 2K scan) to an almost forgotten 90s curio is simply something that wouldn't happen even 10 years ago.
But here we are, blessed with an extras-packed new release (including a complete episode of MonsterVision!) of a great cult film that will hopefully win it lots of new fans, as it did with me, making this my favourite home video release of 2017.
The Fabulous Baron Munchausen (Blu-ray)
Before Terry Gilliam and before Tim Burton, there was Karel Zeman, and Zeman's intoxicating version of The Fabulous Baron Munchausen from 1961 will leave your jaw on the floor once your eyes savour the immense beauty of this new 4K restoration.
Its blend of "live" action and animation still provokes a sense of wonderment even in 2017, and Second Run's Blu-ray release does full justice not only to the film, but also to Zeman himself with its many smartly produced supplements.
Two Films By Lino Brocka (Blu-ray)
I still long for the day when a Malaysian film-making legend gets the kind of lavish treatment that Filipino legend Lino Brocka got from the British Film Institute with this essential limited edition double pack of two of his films — Manila In The Claws Of Light and Insiang.
Beautifully restored in 4K by Martin Scorsese's World Cinema Project and supported by a host of illuminating extras to introduce Brocka to the rest of the world, this is one of the absolute must-buy releases of 2017.
Casa De Lava (Blu-ray)
I'm such a huge fan of Portuguese genius Pedro Costa that I already own two versions of this film on DVD. But a chance to see this in glorious HD is definitely one that I'm not going to pass up, and as expected, Grasshopper Film's Blu-ray release makes the already gorgeous film even more beautiful to behold.
Costa's sense of composition and colour stands out even more here, which makes this release a particularly addictive one for me as I simply can't stop staring at the beautiful images that he managed to conjure up here.
Housekeeping (Blu-ray)
I've always loved Bill Forsyth and his quiet, understated yet emotionally nimble films like Gregory's Girl and Local Hero, but Housekeeping is one film of his that I've only ever read about because it's so hard to track down, even back in the days of VHS.
Who'd have thought that it's in the supposed death throes of physical media that we finally have the chance to experience this film at home in all its quiet glory.
Not content with putting out such a valuable gem, Indicator Films was even generous enough to include interviews with Forsyth, author Marilynne Robinson and the film's cinematographer and editor, in addition to an onstage interview with the director at the National Film Theatre.
Martin Scorsese's World Cinema Project Vol. 2 (Blu-ray)
When you're gifted with a boxset that contains beautifully restored films from countries like the Philippines, Thailand, Kazakhstan, Brazil, Turkey and Taiwan, enriched by a host of interview programs and a booklet of essays from many of the world's leading film critics, you know that what you have in your hands is an important object that will teach you a thing or two about films and cultures from parts of the world that are not that well known for their film-making.
And when the films are this good (how can they not be when you've got the likes of Edward Yang, Apichatpong Weerasethakul and Lino Brocka in it), how can anyone say no?
A New Leaf (Blu-ray)
Olive Films has already released a bare bones Blu-ray of this classic of 70s American cinema a few years back (which I of course dutifully bought), but a new 4K restoration has brought about a surprise extras-laden new release, this time on their Olive Signature label.
And since everyone knows how much I love Elaine May's small body of work as a film director, this new release is simply a no-brainer for me. And the film is still as fresh as a daisy, and probably looks even more beautiful than during the time of its initial release with this new 4K restoration.
Doctor Dolittle (Blu-ray)
Talking about looking beautiful, Richard Fleischer's much maligned and old-fashioned musical Doctor Dolittle (probably more due to the fact that it was so hopelessly square and twee in the era of Bonnie and Clyde, Easy Rider, The Graduate, Midnight Cowboy, In The Heat Of The Night and Valley Of The Dolls than because of its quality) gets a stunning Blu-ray release from the ever reliable Twilight Time.
It has reference quality AV, with its shot on 70mm Todd-AO format proving a perfect fit for widescreen HD and its 5.1 DTS-HD Master Audio mix making the orchestrations sound even bigger and grander than you remember.
Three Sisters (DVD)
Sometimes all you want (or need) is for a film to exist in a physical format, for you to experience and revisit any time you want, and with the knowledge that you can do so if you wish to.
Chinese director Wang Bing is already a pretty big name in international festival circles, but to track down any of his films on English-subtitled DVD is something of a challenge.
It took me a fair amount of digging before I finally managed to secure an official DVD of his 9-hour documentary epic West Of The Tracks. So imagine my surprise when a casual search on Amazon about two to three months back led me to this release by Icarus Films.
It's a bare bones release of his two and a half hour Venice prizewinning documentary Three Sisters, but the fact that I can finally watch it is more than enough for me to be really thankful for this release.
Bring Me The Head Of Alfredo Garcia (Blu-ray)
When it comes to extras or special features, I doubt there are that many releases in 2017 that can match the sheer volume of documentaries, interviews and extra good stuff that are on offer in this Arrow Video release, especially if you managed to grab the Limited Edition version.
The Sam Peckinpah: Man Of Iron documentary (previously available on Criterion's 2-DVD release of Straw Dogs) now gets a Director's Cut release on the Limited Edition Bonus Blu-ray, which contains more than 10 hours of previously unseen interview footage.
That's probably a whole one or two week's worth of viewing pleasure, if you're up to it, which is frankly complete madness!!
* This is the personal opinion of the columnist.
Read more here
Malay Mail Online
---
News Archive
2021
2020
2019
2018
2017
2016
2015
2014
2013
2012
2011
2010
2009
2008
2007
2006
2005
2004
2003
2002
2001
1999
1998
1995
1990
---
---
Back to News