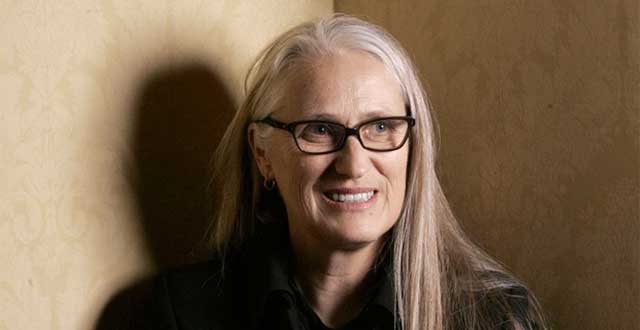 L'amore per il cinema al centro del Festival Lumière
Fabien Lemercier 10/07/2021
"As for me, addressing you here, I admire everything, like a savage." This quote from Victor Hugo, favoured by the much missed Bertrand Tavernier (who was President of the Institut Lumière from its creation in 1982) to whom the 13th edition of the Lumière Festival (steered by Thierry Frémaux) is clearly set to pay tribute, perfectly illustrates the passion that is invested into the biggest global event dedicated to heritage cinema. It's an immoderate love for the 7th art which has transformed the festival into an incredibly popular gathering, which will once again raise its curtain from 9 to 17 October with a colossal line-up of over 420 films.
The 2021 Lumière Award is set to be handed to Jane Campion, who will form the focus of a retrospective, as well as delivering a masterclass on 15 October. Also worth a mention, within the context of the "Permanent History of Women Filmmakers" section, is a retrospective dedicated to Kinuyo Tanaka, who was a woman director in the golden age of Japanese film.
Stealing focus among the various guests the festival plans to honour (with several premières gracing the agenda) are Paolo Sorrentino (who will deliver a masterclass on 10 October and whose film The Hand of God [+] is set for a screening), Marco Bellocchio (notably with his documentary Marx Can Wait [+]), Maggie Gyllenhaal (The Lost Daughter [+]), Bulle Ogier (also delivering a masterclass), Catherine Corsini (The Divide [+]), Joachim Trier, presenting The Worst Person in the World [+], Juan Antonio Bayona, Édouard Baer (with Adieu Paris, among other works), composer Philippe Sarde (who's also planning a masterclass), Gessica Généus (Freda [+]), Yvan Attal (The Accusation [+]), Christian Carion (My Son [+]) and the trio Gaspar Noé - Dario Argento - Françoise Lebrun with Vortex [+]. Tributes to the sorely missed Sydney Pollack and Gilles Grangier also deserve a mention.
Standing out in the Celebrations category are "1971, The Birth of Blaxploitation", "Clint Eastwood: 50 Years of A Filmmaking Career", the 30-year anniversary of Maurice Pialat's Van Gogh and a tribute to Fernando Solanas. The Re-Release Events line-up, meanwhile, will shine a light on the adventures of Antoine Doinel by way of François Truffaut's films, as well as showcasing the Infernal Affairs trilogy and three Japanese cult horror films.
The "Big Classics in Black and White" line-up will include works coming courtesy of Buñuel, Duvivier, Carné, Kurosawa, Welles, Wilder, Lubitsch, Franju and Fellini, to name a few, while the "Sublime Moments of Silent Film" selection will notably present works by Eisenstein, along with Louis Feuillade's Judex series. Likewise on the agenda, we find "Epic Screenings" (Pollack, De Palma, Swain, Barboni, Chahine, etc.), documentaries about film, a Jurassic All-Nighter, a string of titles supported by the Lumière Classics label (directed by McCarey, Powell and Pressburger, Renoir, Scola, Dmytryk, Corbucci, Tanner, Decoin, Clément, Castellani, Berlanga and Bardem, Fernández, etc.) and "Treasures and Curiosities" (Nemec, Jancsó, Makavejev).
And one to mention in closing, running from 12 to 15 October, is the 9th edition of the International Classic Film Market which will honour Switzerland, will feature America's Margaret Bodde (who oversees The Film Foundation founded by Martin Scorsese) as its Expert Guest, and will decipher the current state of the sector during thematic round table talks, in addition to the usual film screenings and presentations of various line-ups.
cineuropa
---