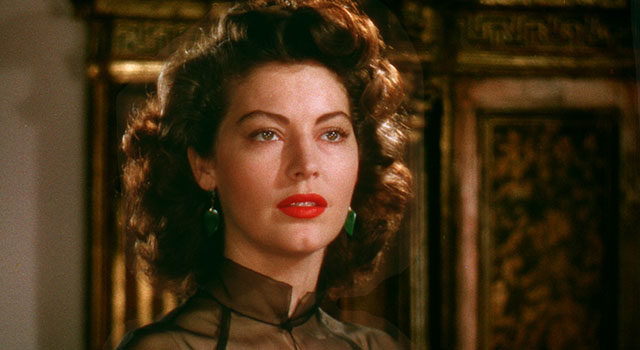 COMMEMORATING 30 YEARS OF TFF
05/27/2020
I don't remember the first Albert Lewin film I saw or how old I was when I saw it, but I was immediately entranced. I was taken with his literate and touchingly formal approach to moviemaking, his moving adherence to and belief in high culture and its trappings, his powerful sense of myth, his exacting production design, and his pull toward brooding and meditative quietude. He shared many of these qualities with Val Lewton. Both men had come out of the studio system and served as right-hand men to superstar production executives—Lewton worked for David O. Selznick, Lewin for Irving Thalberg—and both of them went in far more individualistic directions than their former mentors. And apart from the respective levels of their budgets and shooting schedules, there was one crucial difference. Lewton exerted a powerful and unmistakable influence on each of the films he produced, but he never directed. He preferred to stay in the background. Lewin also produced some truly beautiful films, but when he became a director, he declared himself as an artist. You can hide as a producer. But to quote David Fincher, if you think you can hide as a director, you're nuts. The mythic undertones and overtones, the swooning romanticism, the idiosyncratic and occasionally awkward grammar and pacing—he unashamedly owned all of it.
The Film Foundation has helped to facilitate the restorations of three films directed by Lewin—The Moon and Sixpence, The Private Affairs of Bel Ami, and his greatest, the hypnotic and throbbingly beautiful Pandora and the Flying Dutchman—in addition to So Ends Our Night, a lovely adaptation of Erich Maria Remarque's Flotsam. I like to celebrate Lewin, because his films are very special to me, and because at this particular moment in our culture, when people are so cavalier about shutting the door on the past, they seem particularly fragile. To see the films of the past only through the lens of the present, as opposed to allowing every film to fully reveal itself and thereby illuminate the moment of its making, is a great sadness. Especially when it's used as a means of marginalizing such soulful films.
- Kent Jones
Follow us on Facebook, Instagram, and Twitter!
THE MOON AND SIXPENCE (1942, d. Albert Lewin)
Preserved by George Eastman Museum in association with Crystal Pictures and The Film Foundation.
THE PRIVATE AFFAIRS OF BEL AMI (1947, d. Albert Lewin)
Preserved by UCLA Film & Television Archive with support from The Film Foundation.
PANDORA AND THE FLYING DUTCHMAN (1951, d. Albert Lewin)
Restored by George Eastman Museum in cooperation with The Douris Corporation. Funding provided by The Film Foundation, the Rome Film Festival, and the Franco-American Cultural Fund, a unique partnership between the Directors Guild of America (DGA), the Motion Picture Association of America (MPAA), the Société des Auteurs, Compositeurs et Editeurs de Musique (SACEM), and the Writers Guild of America, West (WGAW).
SO ENDS OUR NIGHT (1941, d. John Cromwell)
Preserved by George Eastman Museum with funding provided by The Film Foundation.
The Film Foundation
---