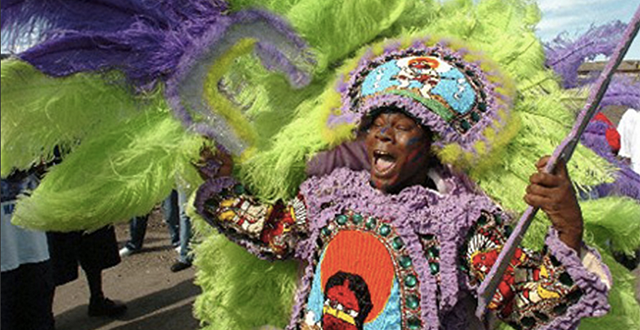 COMMEMORATING 30 YEARS OF TFF
12/02/2020
For many of us, it's an odd thing to be living through a moment in which so many people seem so primed to define and categorize not just themselves but absolutely everyone, and so confident in their ability to do so. It's as if everything under the sun were determined by algorithms for shopping preferences. To be simply this or just that, to assume the license to mock and tear down others on the basis of their being not just that or simply this, seems as self-limiting as it is sadly unproductive. To paraphrase Bob Dylan when he quoted Walt Whitman, we all contain multitudes—everywhere but on social media, that is, which is truly no place at all.
We don't live on the internet, but in a sprawling and unruly assemblage of multiple landscapes and cultures developing and cross-pollinating under wildly varied conditions, some tragic, some comfortable, some blinkered and some painfully aware. It's been a truism for many years now that every place in America has come to look like every other place in America, and this is certainly true if you confine your field of vision to commercial strips and "virtual tours." It takes an artist, unimpressed by polling data or sociological profiles, with an eye fixed on the vital and the sublime, to identify the most precious threads in the tapestry. Les Blank has been gone for seven years now. The most recent of the five of his films that were restored by the Academy with the assistance of The Film Foundation was made 40 years ago. But if Blank were alive today, he would look past all the programmatic judgments and proclamations of division to the pulsing joy of communal celebration and creation that never goes away. His rapturous camera eye coaxes the deepest beauty out of the jazz funerals and Mardi Gras celebrations in Always for Pleasure, the preparation and cooking of food in Creole country in Dry Wood and the Clifton Chenier performances in Hot Pepper. Les Blank was a great American artist, and these films always revivify my sense of what it is to be an American.
- Kent Jones
Follow us on Instagram, and Twitter!
The Film Foundation
---
News Archive
2021
2020
2019
2018
2017
2016
2015
2014
2013
2012
2011
2010
2009
2008
2007
2006
2005
2004
2003
2002
2001
1999
1998
1995
1990
---
---
Back to News