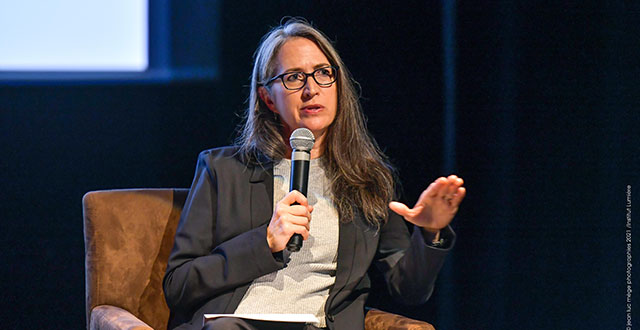 IFH 602: Can Martin Scorsese Save Cinema? With Margaret Bodde
07/28/2022
Margaret Bodde is the executive director of The Film Foundation, the non-profit organization created by Martin Scorsese in 1990 dedicated to the preservation and protection of motion pictures. Working in partnership with the archives and studios, TFF has preserved and restored over 925 films, including 49 restorations from 28 countries as part of the World Cinema Project.
TFF educates young people about the visual language of film through its cinema literacy program, The Story of Movies. In addition, Bodde is the award-winning producer of several of Scorsese's documentaries.
The Film Foundation, the non-profit organization created by Martin Scorsese to preserve cinema, invites you to come together for a series of beautifully restored films in the Restoration Screening Room, our new virtual theater, available through any web browser.
Presentations will take place within a 24-hour window on the second Monday of each month, along with Special Features about the films and their restoration process. Monthly programming will encompass a broad array of restorations, including classic and independent films, documentaries, and silent films from around the world.
The next free screening is August 8th. They will be playing an amazing Film Noir double feature. Arthur Ripley's 1946 classic The Chase and Edgar G. Ulmer's 1945 masterpiece Detour.
Margaret is also a producer, known for Rolling Thunder Revue: A Bob Dylan Story by Martin Scorsese (2019), The 50 Year Argument (2014), Public Speaking (2010), George Harrison: Living in the Material World (2011), No Direction Home: Bob Dylan (2005), and the PBS 7-part series The Blues (2003).
---