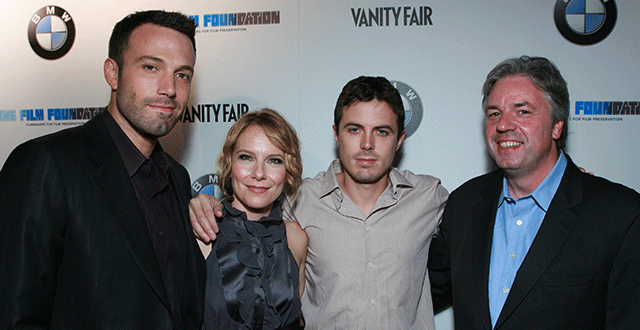 THE FILM FOUNDATION, VANITY FAIR MAGAZINE, AND BMW HOST "REEL TALK" EVENT FEATURING BEN AFFLECK'S NEW FILM, GONE BABY GONE
10/02/2007
The Film Foundation and Vanity Fair co-hosted another in its series of "Reel Talk" events October 2nd at the ArcLight Cinemas in Hollywood. The evening began with an advance screening of Ben Affleck's directorial debut, GONE BABY GONE. Following the screening, Affleck and cast members Casey Affleck and Amy Ryan joined moderator Chris Connelly for a discussion of the film. The evening continued at Social Hollywood with a post-screening reception.
The "Reel Talk" series, currently in its fourth year, celebrates the art and history of cinema, underscoring the importance of film preservation.
Special thanks to Miramax Films, Derek Jeter Driven Black by Avon, Ghirardelli Intense Dark Chocolate, and Pravda Vodka.
Press Release
---