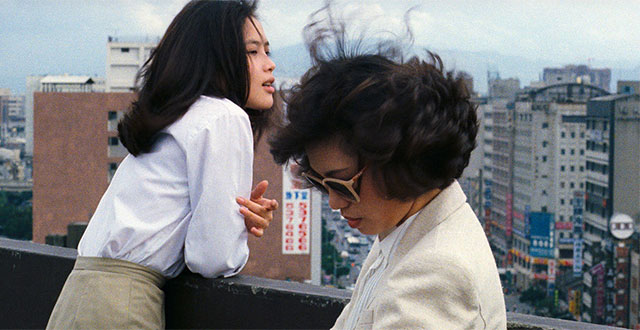 From Noir to New Wave: A Tribute to The Film Foundation
James Quandt 12/04/2019
The TIFF Cinematheque retrospective From Noir to New Wave: A Tribute to The Film Foundation begins Saturday, January 11.
This sidebar to our ongoing Martin Scorsese retrospective pays tribute to The Film Foundation, the organization Scorsese founded in 1990 to preserve and restore our global cinematic heritage, and to educate new generations about its importance.
Of all filmmakers who double as devout cinephiles, Martin Scorsese has done the most by far to turn his passion for cinema's history into a tenacious vocation with his establishment of The Film Foundation, a non-profit organization that has helped to restore and exhibit nearly 1,000 films, including numerous titles that we have screened at both the Festival and TIFF Cinematheque over the past 30 years.
Our tribute is designed to showcase the wide variety of the Foundations estimable work: from low-rent American noir (Detour) to sweeping Algerian historical epic (Chronicle of the Years of Fire); from a rare Ernst Lubitsch silent, miraculously preserved and restored against daunting odds, to classics of Japanese and Mexican cinema and major works of the Indian and Taiwanese New Waves; from a cinematic Holy Grail (the original Armenian version of Sergei Parajanov's masterpiece The Color of Pomegranates) to a dynamite double bill of the two Hollywood versions of Ernest Hemingway's The Killers. (And that's not to mention the Film Foundation restorations of Winchester '73 and Destry Rides Again playing in this season's James Stewart series). That we could have chosen almost a hundred programmes of similar riches attests to the enduring accomplishment of The Film Foundation.
The Review
---
News Archive
2021
2020
2019
2018
2017
2016
2015
2014
2013
2012
2011
2010
2009
2008
2007
2006
2005
2004
2003
2002
2001
1999
1998
1995
1990
---
---
Back to News