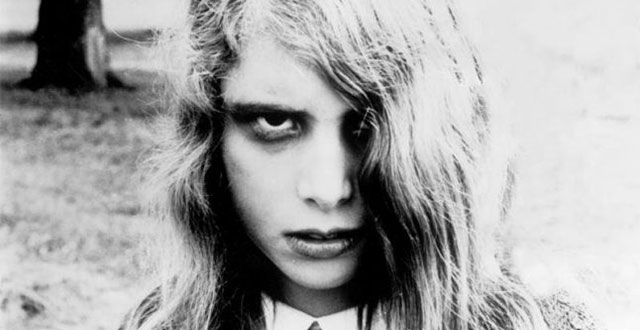 Night of the Living Dead 4K Restoration Opens in New York this October
Chris Alexander 08/16/2017
New York's Film Forum to screen Night of the Living Dead 4K restoration this October
Due to a copyright snafu with its distributor, George A. Romero's Night of the Living Dead lapsed into what was presumed to be the public domain, with every pirate alive then bootlegging and distributing poor quality versions of the film all over the world. Now, Janus Films will unleash NOTLD's first-ever major restoration, opening on October 13 at New York's Film Forum, followed by a national rollout. No more dump-bin, skid-row dupes of this groundbreaking 1968 classic ever again, thanks…
Shot outside of Pittsburgh at a fraction of the cost of a Hollywood feature by a band of filmmakers determined to make their mark, Romero's masterpiece is one of the great stories of independent cinema: an ultra low-budget midnight hit turned box-office smash that became one of the most influential films of all time. A deceptively simple tale of a group of strangers trapped in a farmhouse who find themselves fending off a horde of flesh-eating ghouls newly arisen from their graves, Romero's claustrophobic vision of a late-sixties America (literally) tearing itself apart rewrote the rules of the horror genre, combined gruesome gore with acute social commentary, and quietly broke ground by casting a black actor (Duane Jones) in the lead role. Now, you can finally see this immaculately-crafted film in glorious, monochrome shape, thanks to a new 4K restoration, scanned from the original camera negative and supervised by Romero himself. Stark, haunting, and more relevant than ever, Night of the Living Dead is back.
Night of the Living Dead was restored by The Museum of Modern Art and The Film Foundation. Funding was provided by the George Lucas Family Foundation and the Celeste Bartos Fund for Film Preservation. The restoration was overseen by George A. Romero and Image Ten — most especially, Gary Streiner, Russ Streiner, and John Russo — with restoration work done by Cineric Inc, NYC, and Audio Mechanics, Burbank, CA.
We can't wait to see this film on the big screen in this sort of superlative shape. How about you?
ComingSoon.net
---