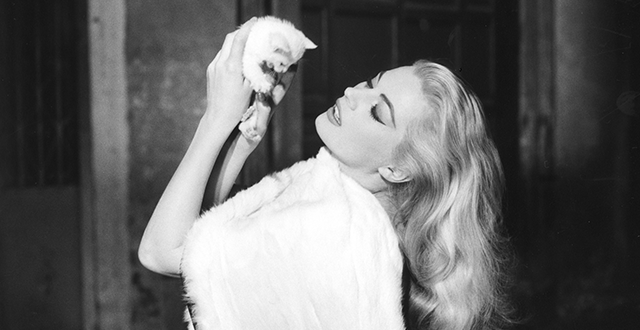 Fellini Forever
Lucas Shaw 06/04/2011
Martin Scorsese, in conjunction with the Film Foundation and Gucci, unspooled a refurbished print of Federico Fellini's classic "La Dolce Vita" at the Tribeca Grand Hotel, presented June 1 by the Cinema Society.
It was a good thing he did, since many stars in attendance, like Ben Kingsley, had not seen the movie. Others, like co-host Emily Mortimer, hardly remembered it.
"I don't think I'd ever seen it all the way through," she said afterward at the Top of the Standard Hotel. "I watched it years ago as a teenager on television one day. I was probably stoned and feel asleep halfway through."
In his introduction, Scorsese quipped that it might be a long night. "Don't forget — it's a three-hour film, there's no plot."
Scorsese also recalled last October when Bernardo Bertolucci said it was this pic that inspired him to be a filmmaker.
Everyone was similarly adulatory afterward, especially Paul Haggis, who admitted he didn't realize how significantly it had impacted him when he saw it in the 1970s. The helmer said a picture of Fellini now sits on the wall above his desk.
As for Mortimer, she had a new appreciation of the 1960 pic. "It was just staggering," she said.
Variety
---