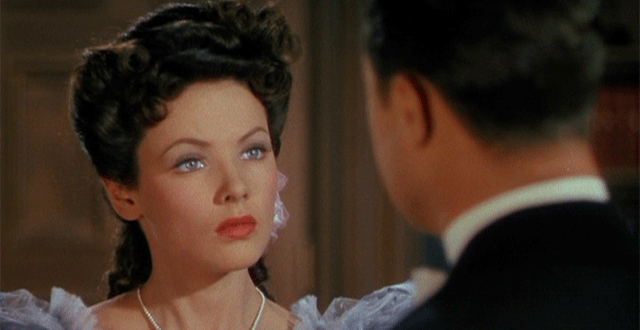 COMMEMORATING 30 YEARS OF TFF
07/22/2020
When I was very young, the role of the film director seemed mysterious to me. I remember seeing and reading interviews with great directors and coming away with awe and admiration but very little clarity about what they actually did. At that time, you still routinely heard people claiming that cinema wasn't a real art form because it involved so many people doing so many different things—this was predicated on the insanely ignorant assumption that everyone in every different job made their own decisions in a vacuum. It always struck me as nonsense, because the contrary evidence was right there in the films themselves (the new nonsense: that artistic ambition is beside the point). Take five titles on the list of over 800 films restored with the participation of The Film Foundation: Heaven Can Wait (1943), All About Eve (1950), Tunes of Glory (1960), America America (1963) and The King of Comedy (1982). Five great movies, each made at a different moment in film history under different conditions, but they share one thing: a fertile core that grows organically into a living presence, a being, with its own unique properties and mysteries. Artists have to strike a balance between holding on and letting go, tending the seed of the original sparking obsession and then letting it flower. That's true of the entire process, and the old auteurist idea that the best film directors controlled and dictated absolutely everything and were capable of making a great movie out of the phone book is also pure nonsense. The reality is that a film director has to respond from morning to night to absolutely everything and everyone.
No good film director has ever chosen to work with anyone because they're subservient. On the contrary, they want people on their team—Production Designer, Costume Designer, DP, Actors, Producer—who respond in turn, creatively and passionately, and who love what they do madly. Of course that goes for editors. Editing is one of the most wondrous aspects of moviemaking. The films I mentioned above were edited by Dorothy Spencer (Heaven Can Wait), Barbara McLean (All About Eve), Anne V. Coates (Tunes of Glory), Dede Allen (America America) and my friend of 30 years, Thelma Schoonmaker (The King of Comedy). These are all extraordinary artists. The appearance of more and more woman artists behind the camera is one of the greatest developments of the last 50 years in cinema. It's also important to remember that women have played crucial roles in moviemaking from the very beginning. The combined credits of these five women will make your jaw drop, and the history of the cinema truly wouldn't be what it is without them.
- Kent Jones
Follow us on Facebook, Instagram, and Twitter!
HEAVEN CAN WAIT (1943, d. Ernst Lubitsch)
Restored by 20th Century Fox and the Academy Film Archive in collaboration with The Film Foundation.
ALL ABOUT EVE (1950, d. Joseph L. Mankiewicz)
Preserved by The Museum of Modern Art with funding provided by The Film Foundation.
TUNES OF GLORY (1960, d. Ronald Neame)
Restored by the Academy Film Archive and The Film Foundation in collaboration with Janus Films and The Museum of Modern Art. Restoration funding provided by the Hobson/Lucas Family Foundation.
AMERICA AMERICA (1963, d. Elia Kazan)
Preserved by Warner Bros. in association with UCLA Film & Television Archive. Preservation funding provided by Warner Bros., the Hollywood Foreign Press Association, and The Film Foundation.
THE KING OF COMEDY (1982, d. Martin Scorsese)
Restored in association with The Film Foundation, Regency Enterprises and Twentieth Century Fox.
The Film Foundation
---