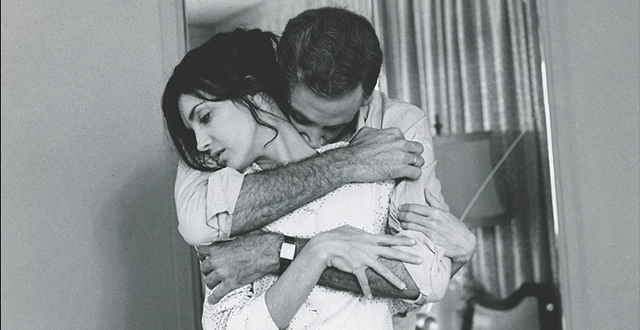 Group's rescue of old films preserves glimpse into past
Terry Mikesell 02/23/2017
Want to see an older movie?
Good luck with that.
Film archivists have estimated that half of all American films made before 1950 and more than 90 percent of films made before 1929 are lost forever.
The Film Foundation, established in 1990 in New York by director Martin Scorsese, has taken a leadership role in the restoration and preservation of films.
"I've seen the power that film has to bring people together in the shared, communal experience of moviegoing," foundation Executive Director Margaret Bodde said. "It's been a lifelong passion dedicated to making sure that films from the past survive so that future generations can be inspired by these great works and have a unique and vivid window into history."
Bodde will discuss the work of the foundation at 7 p.m. Friday at the Wexner Center for the Arts as part of the series "Cinema Revival: A Festival of Film Restoration." Afterward, the Cuban film "Memories of Underdevelopment" (1968), which was restored as part of the foundation's World Cinema program, will be screened.
During its 27-year history, the foundation has saved more than 750 movies. Many of those dated to pre-1949, when movies were made on volatile nitrate film stock that was easily combustible, emitted toxic fumes and degraded without proper storage. Such film also contained silver — so many works were destroyed to recover the precious metal.
In 1949, acetate-based "safety" film was created, eliminating the danger of fires. Degradation, however, remained a problem.
The introduction of the foundation, with Scorsese at the helm, drew attention to the issue.
"While there have always been film archives, people got a greater sense of how our film heritage was literally disappearing," said David Filipi, director of film/video for the Wexner Center. "It was turning to nitrate dust in film cans all over the world.
"The Film Foundation is leading the worldwide cause of film restoration and preservation."
The foundation doesn't physically restore the films, Bodde said. It raises money for restoration and preservation projects and assists with logistics.
"We fund the projects, but we also try to help secure elements. We're actively involved with the projects."
When a film is restored in the traditional way and preserved, she said, a new master is archived in its original format.
"Photochemically, you wind up with a new negative on current, stable film stock and a print on current, stable film stock," Bodde said. "We always want to preserve the original materials; they're put into super-cold storage."
Digitally made films are restored into a digital format for archiving; if possible, a film version is also made, Bodde said.
Whether these formats will be useful in the future remains to be seen; just ask anybody with a shelf full of movies on VHS tapes.
"It's a really challenging time because of the constant changing of digital formats for film capture and film storage," Bodde said. "We have to constantly adapt to our knowledge that we're gaining as time goes by with how best to preserve digital work. That's a big issue for archivists: What's the best format for those to preserve digital?"
The foundation is committed to preserving all genres, she said.
"The need is so great for noncommercial works, like documentary or avant-garde or newsreel footage. We want to make sure we're preserving and representing the whole range in filmmaking styles and genres, and going to where the need is the greatest."
Plus, old movies have historical value.
"When we look back at a Buster Keaton or Charlie Chaplin film, or newsreel footage from the turn of century, we see how people moved, how they dressed and how they interacted," Bodde said. "It's a rare and treasured window into the past."
Besides "Memories of Underdevelopment," the Film Foundation will screen "Beat the Devil" (1953), starring Humphrey Bogart and Jennifer Jones, during Cinema Revival. Such screenings are part of the Film Foundation's mission.
"Preservation and restoration are really one side of a coin," Bodde said. "The other side is exhibition and access.
"The purpose of preservation and restoration are so people can see those films or maybe discover them in 20 years. New generations have access to the films because of the work we're doing now."
Commercial value doesn't enter into the foundation's decisions; what's publicly ignored now might have value years later.
Bodde cited "Vertigo," a movie that she said was a bust when it was released in 1958. In 2012, "Vertigo" was named the greatest movie ever made in a poll by Sight and Sound magazine.
"You try to have a long perspective," she said. "Something that may seem like it's a little undervalued today, that may change. What we try to do it balance the budget and scarcity of materials and the cultural and artistic value of the material, whether it's a feature film, a documentary or newsreel footage.
"If something is really unique and it's the only element known to be available, the onus, I feel, is on us to make sure it's well taken care of."
The Columbus Dispatch
---