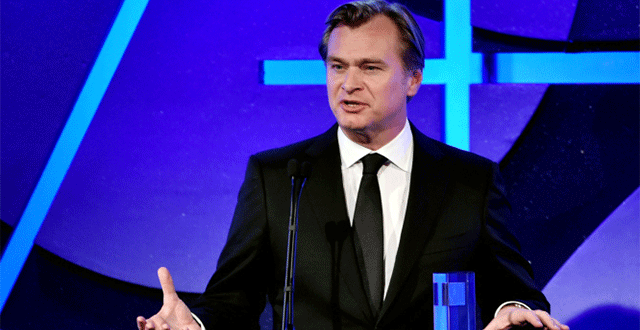 Christopher Nolan Joins Film Foundation Board
Dave McNary, Variety 04/22/2015

Christopher Nolan has joined the board of The Film Foundation, Martin Scorsese's non-profit film preservation organization.
Scorsese, the founder and chair of the organization, noted that Nolan has been a longtime advocate of sustaining celluloid film in the digital era.
"Chris's passion, knowledge and dedication to film is unparalleled," he said. "He spearheaded the growing movement to ensure that film stock continues to be available for production and preservation. I know that his commitment to film and its preservation will be enormously helpful to the work of the foundation."
Nolan's "Interstellar" opened first at 240 film-using theaters in the U.S. last November, two days prior to its wide release in theaters using digital projection. Nolan shot the movie with a combination of 35mm anamorphic film and 65mm Imax.
"I'm honored to become a part of the pioneering and essential work of Martin Scorsese's Film Foundation," Nolan said. "The Foundation's mission is more important today than ever before. I hope I can help with this vital effort."
Current Film Foundation board members are Woody Allen, Paul Thomas Anderson, Wes Anderson, Francis Ford Coppola, Clint Eastwood, Curtis Hanson, Peter Jackson, Ang Lee, George Lucas, Alexander Payne, Robert Redford and Steven Spielberg. The Film Foundation is also aligned with the Directors Guild of America.
"Christopher's knowledge and advocacy for film preservation on behalf of filmmakers round out an impassioned board that has achieved such significant milestones throughout the years, and will assure that this critical work is carried into the future," said DGA president Paris Barclay.
Variety
---