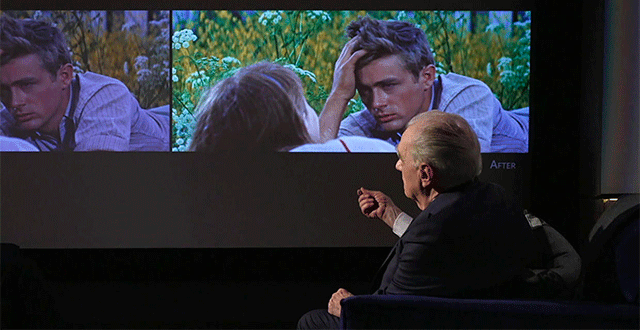 Martin Scorsese on the importance of film restoration
Ben Tracy 03/12/2023
Martin Scorsese's meticulous and unsparing approach to filmmaking has made him one of the most acclaimed directors of all time. And in his New York screening room, it was quite clear that he's not just passionate about moviemaking, but also movie caretaking.
He showed correspondent Ben Tracy before-and-after scenes from a restored version of 1955's "East of Eden," starring James Dean. "Now it suddenly comes to life," Scorsese said. "The actors come to life when their faces can be really perceived properly."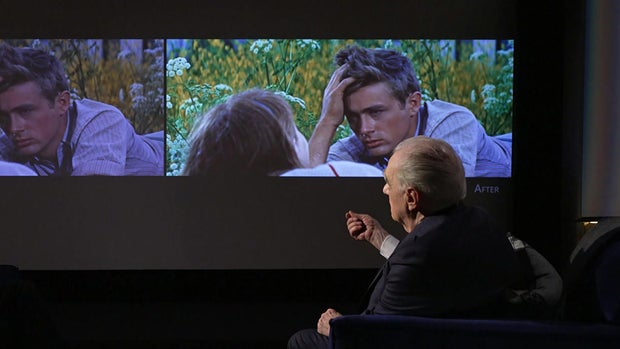 "It's like having a cataract removed!" Tracy said.
This is just one of the more than 950 films restored with the support of the Film Foundation, which has been essential to preserving cinematic history. It partners with studios and archives to ensure that everything from classic foreign films (like "The Red Shoes") to Marilyn Monroe's final performance in "The Misfits" once again look like they did when they were first shot.
"Before and after restoration" scenes from "The Red Shoes":
The foundation was started by Scorsese in 1990 with a little help from his friends: Steven Spielberg, Francis Ford Coppola, Stanley Kubrick and George Lucas. Like the plot of many a Tinseltown thriller, Scorsese and his fellow directors realized the threat to the film industry was coming from inside the house – it was film itself. The earliest stock, nitrate film, was highly flammable and could decompose with age. That's a big reason why up to 75% of all silent films have been lost.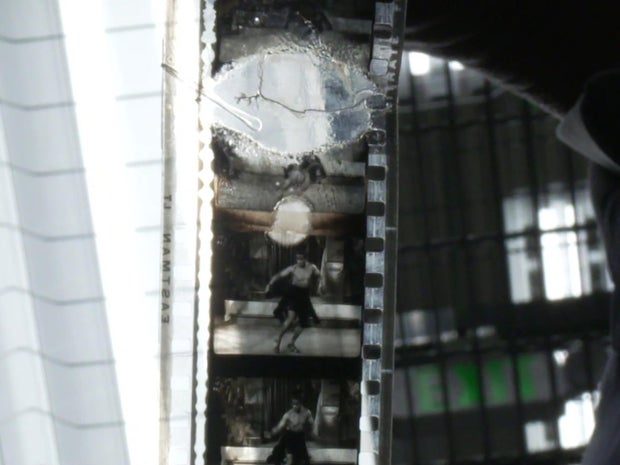 Its successor, acetate film, was safer, but had its own issues. And like many a career in Hollywood, it lacked staying power.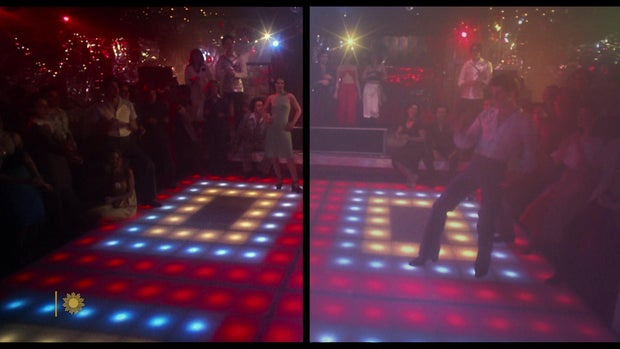 Scorsese said, "By the early 1970s it was decreed that every film had to be made in color. And just at that point in which color because so important, the stock or the negative stock became weaker. And within six years whatever prints we could find were fading. And it just seemed crazy. We have to do everything in color, and now the color doesn't last? It not only doesn't last after 20 years – six years? Come on!"
That same year he fired off an urgent letter to filmmakers saying, "Everything we're doing right now means absolutely nothing." "It was an angry letter," Scorsese said. "It was kind of, I guess, overly enthusiastic. But I wanted to get the attention."
"You were basically putting folks on notice: 'We've got a problem here'?" asked Tracy.
"Yeah, we got a real problem here, and what we should do is force them to deal with this."
Scorsese led a campaign to convince Eastman Kodak to develop a more stable film stock, and then focused on the studios, worried Hollywood's history was vanishing. "The most important thing was being overlooked, and those were the films in their vaults," he said.
Saving those films "wasn't necessarily the biggest priority," said Andrea Kalas, who now oversees the archive at Paramount Pictures (CBS' sister company). In the early 1980s Scorsese presented the major studios with detailed lists of the films they should preserve.
"His encyclopedic knowledge of film is literally unparalleled," Kalas said. "It was amazing that he was able to do that, right, to just sit down with the incredible output of every studio, and just go, 'Yep. Nope. Yep. No. Yep. No.' It's an important list. And it's one that's shared with us; it helps guide our preservation program, among other things."
Kalas was brought on to expand Paramount's preservation effort. They've now restored more than 1,500 films, stored at 28 degrees in a state-of-the-art vault.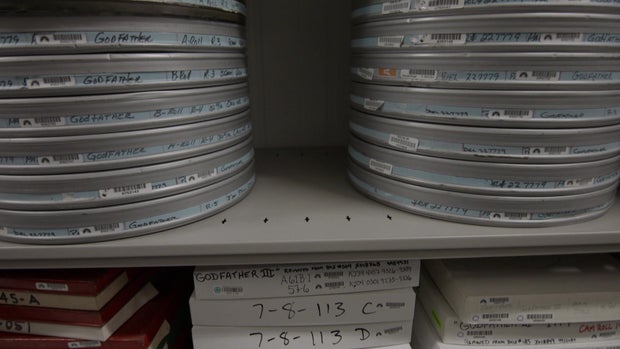 These films are the source material for each new technology that's come along, from DVDs to 4K streaming. Even movies you might not consider that old, such as 1986's "Ferris Bueller's Day Off," already need some work.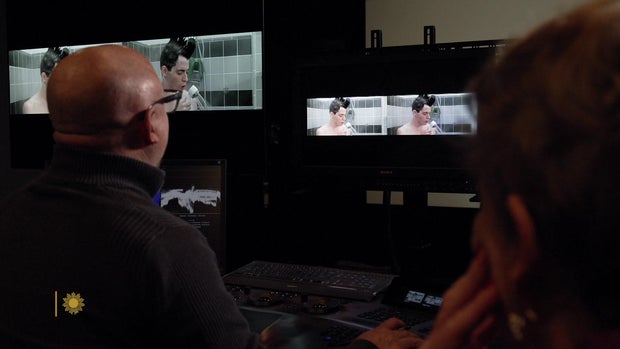 Paramount recently partnered with the Film Foundation to present some of the restored films from their library. Kalas says the foundation has been essential in making sure Hollywood preserves its film past. "We always have before-and-afters in restorations," she said. "You know, it looked like crap, and now it looks great. Same thing with film preservation. Before the Film Foundation and after is really dramatic."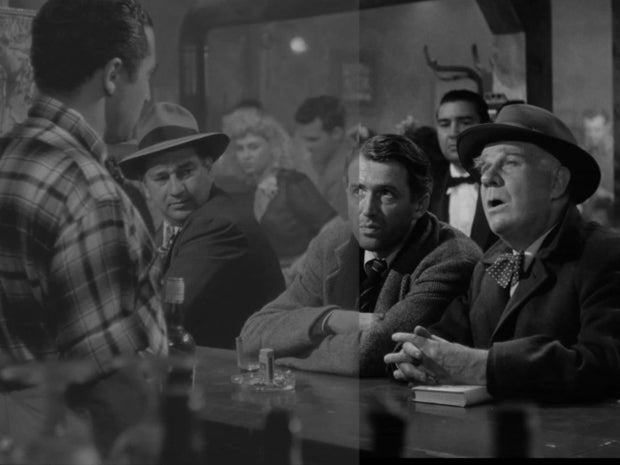 The Film Foundation also works with institutions like the film archive at the Academy of Motion Picture Arts and Sciences, the folks that hand out the Oscars. "The Academy wanted to put its skin into the game to be a part of that movement, to start taking care of films in need of restoration," said Mike Pogorzelski, director of the archive. He says film preservation is not just about caring for Oscar-winners, but lesser-known films, too, including the 1943 film "The Life and Death of Colonel Blimp," a Technicolor marvel (and Scorsese favorite).
Restoring it was a labor of love. "Extremely complicated, because of the fact there was actually mold spores growing on the film itself – an absolutely monumental task that no archive could have taken on by itself without the Film Foundation's support," Pogorzelski said.
One of the academy archive's longest-running projects was a digital restoration, with the Criterion Channel, of acclaimed Indian filmmaker Satyajit Ray's "Apu" Trilogy. Its negatives were severely damaged in a nitrate fire. "The preservation effort moved from taking care of these deteriorating originals to suddenly scouring the world looking for any surviving film elements, so that they could basically be pieced together almost like a jigsaw puzzle," Pogorzelski said. "In a lot of ways, the 'Apu' Trilogy looks better in the 2000s than it did in the 1950s when the films were brand-new."
Tracy asked, "What is it like when you sit in a screening room and you see one of these fully restored?"
"It is an amazing experience," Pogorzelski replied. "Being able to carry movies like this into the future is one of the greatest and most meaningful parts of what we do here."
And Martin Scorsese, who has been called the patron saint of film preservation, is likely to be remembered not only for the films he's made, but also for the many he's helped save.
Tracy asked him, "How important is this part of your legacy to you?"
"I always thought it was more important," Scorsese replied. "I guess I was more of a teacher than a filmmaker. I particularly enjoy younger people seeing these films. And whether their reaction is, 'I reject it completely, I hate it,' or they become inspired and make some beautiful works of art that enrich the lives of the whole world, this is what we're here for, to enrich each other's lives through art."
CBS Sunday Morning
---