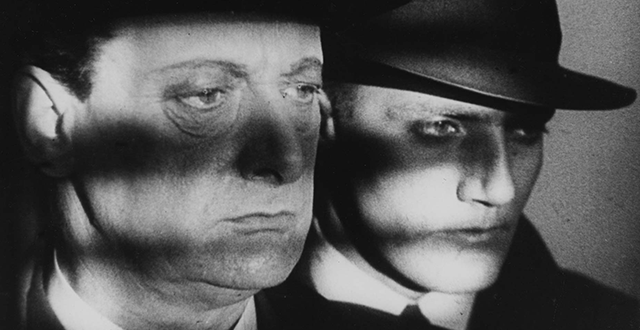 COMMEMORATING 30 YEARS OF TFF
07/29/2020
In 2014, I was offered the chance to make a film based on the taped conversations between Alfred Hitchcock and François Truffaut that became the basis of Truffaut's indispensable book about Hitchcock, and I jumped at it. I transcribed all 27 hours of their conversations myself, which was thrilling. As for the films, I'd been deep into Hitchcock's work since I was 13. So were my sons. When they were children, they loved North By Northwest so much that we re-enacted set-ups in a series of Polaroids we took around the Plaza Hotel and the UN. A little later, my older son figured out where Manny Balastrero lived in Queens and guided the three of us out there.
As luck would have it, my friend Bruce Goldstein—the world's greatest film programmer—showed the complete works of Hitchcock and Truffaut at Film Forum here in New York right around the time I was researching. I'd seen pretty much everything but had saved a few titles—The Manxman, for instance, which is now my favorite of his silents. I also revisited a lot of films, including Hitchcock's first sound film and the first one made in England, Blackmail, which I hadn't seen in years—it's one of seven Hitchcock titles that The Film Foundation has helped to restore. The Czech actress Anny Ondra starred in both The Manxman and Blackmail, made back to back, and she mouthed all of her dialogue as the actress Joan Barry spoke it into a microphone just off-camera—live dubbing! The use of voices and sound effects as rhythmic stops or counterpoints to enhance the emotions between the characters is absolutely stunning.
In reference to Blackmail, Hitchcock told Truffaut that there was "only one thing missing in the silent pictures, and that was sound coming out of the people's mouths and sound coming from the streets. But it didn't warrant the big change that sound brought in… there was no need to abandon the technique of the pure motion picture the way it was abandoned when sound came in." And he added: "So many of the films made today are photographs of people talking." The final remark is crucial, because his creativity with sound is as true of Notorious or Rear Window or Frenzy as it is of Blackmail. Truffaut recognized this understanding of the art form as the very secret of cinema, practiced by the directors who began during the silent era and passed on by example to future generations. There are many reasons that so many of Hitchcock's films seem, as Bob Dylan said of the first Carter Family recording of "Wildwood Flower," as fresh as a daisy. His consideration of sound as an ever-dynamic and expressive element, as opposed to a delivery system, is one of the most important.
- Kent Jones
Follow us on Facebook, Instagram, and Twitter!

BLACKMAIL (1929, d. Alfred Hitchcock)
Restored by the BFI National Archive. Principal restoration funding provided by The Hollywood Foreign Press Association and The Film Foundation. Additional funding provided by Deluxe 142, Col & Karen Needham and the Dr Mortimer & Theresa Sackler Foundation.
The Film Foundation
---