Artists Rights

Independent of the author's economic rights, and even after the transfer of the said rights, the author shall have the right to claim authorship of the work and to object to any distortion, mutilation or other modification of, or other derogatory action in relation to, the said work, which would be prejudicial to his or her honor or reputation.
​Article 6bis of the Berne Treaty

Every day, decisions are being made to edit, alter, and reformat the films we love. Not by the films' creators, but by the copyright holders who distribute the films.
The Artists Rights Education and Legal Defense Fund Council was established to advocate for the protection and expansion of artists' rights. Governors include Tom Cruise, Harrison Ford, Milos Forman, Taylor Hackford, Dustin Hoffman, Anjelica Huston, Bruce Ramer, Elliot Silverstein (chair), and Ken Ziffren.
ARTISTS RIGHTS NEWS | TV Edit Burns 'Heat' Helmer
1/5/1999 12:00:00 AM

Fans of Michael Mann, the catalyst behind such stylish NBC series as "Miami Vice" and "Crime Story," might have been surprised Sunday night to see the director's credit when NBC aired the 1995 heist film "HEAT": Alan Smithee.
That's the DGA-assigned moniker used by helmers who don't want to be associated with a film. Use of the moniker for the TV versions of feature films is unusual. But Mann said he was so appalled by network editing to fit a three-hour timeslot that he had little choice but to pull his name.
The film originally ran two hours and 52 minutes, and NBC wanted to cut it for a three-hour slot. Mann offered to lend new heat by adding footage cut from the original to fit a four-hour slot.
The helmer tried to get very involved, taking time from the Disney feature he's shooting to try and convince the network to air the film over two evenings to preserve most of its original content, saying "I think it would have been a better selling point for them."
Mann said there was a lot of back and forth between him and the network, and he was irate when NBC chose to edit the original.
"They cut so much out of the movie that they destroyed the narrative of the film along with its integrity," said Mann. "Artistically, I deplore what they did and I also criticized it as being piss-poor management of an asset they paid a lot of money for."
When Mann pulled his name, the network attempted to compromise: "They came back and offered to put back 17 minutes, and I said, ' Fine, then you can call it a Michael Smithee or Alan Mann film.'" The film, which marked the first screen pairing of Al Pacino and Robert De Niro, was in its broadcast premiere, but came in fourth in its slot among adults 18-49.
NBC did not comment.
Fitting a lengthy film into a three-hour timeslot makes hacking inevitable, since at least 48 minutes of that time goes into commercials and promos. Among the material cut from the original that Mann wanted to reinsert were scenes fleshing out the thief played by Tom Sizemore, and more sleuthing work by the detective (Pacino).
"The continuous narrative of cinema made those scenes unnecessary, but when you break into 11-minute periods, you need dynamic acts leading up to commercial breaks," said Mann. "I'm not opposed to films showing on TV, but the question is how do you make the network work for you, how do you provide an act break that hooks the audience over the commercial breaks?"
Mann used his clout to retain character arcs to provide a complete look at the characters on both sides of the law and how they ended up in a final conflict over a bank robbery. "Too much time was taken out of the film that wasn't due to language or other content," said Mann.
" 'Heat' worked as a movie because you were personally involved in the world of all these people. You were engaged in their fortunes and what happened to them. To have that taken away by some amateur hacking away at the footage to make it fit a timeslot was unacceptable."
Mann is nearly finished shooting his Touchstone pic, which stars Russell Crowe as tobacco whistle blower Jeffrey Wigand and Al Pacino as former "60 Minutes" producer Lowell Bergman. He has not yet figured out what to call it. "There has been some movement," he said. "It has gone from 'Untitled Michael Mann' to 'Untitled Tobacco project.' "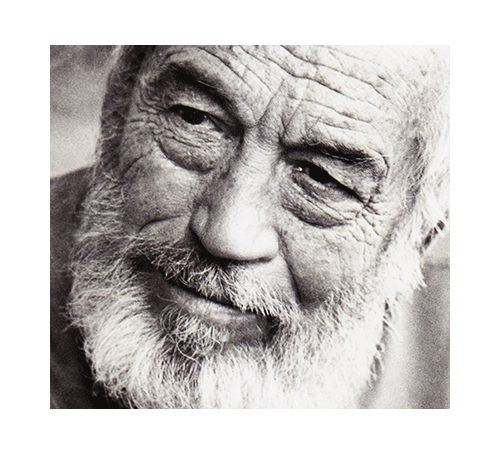 "We are all of us custodians of our culture. Our culture defines not just who we are but what we were. Those of us who have labored a lifetime to create a body of work look to you for the preservation of that work in the form we chose to make it. I believe we have that right."
John Huston
John Huston Awards for Artists Rights
The John Huston Award for Artists Rights is given to individuals who are dedicated to protecting the work of film artists from alteration and to ensuring that the artists' visions remain intact for future generations to enjoy.