PRESERVATION
One half of all films made before 1950, and over 80% made before 1929 are lost forever. The Film Foundation preserves and restores film -- features, documentaries, independent, avant-garde, home movies, and silent films, ensuring their survival for future generations.
EDUCATION
The Story of Movies curriculum teaches middle and high school students the language of cinema.
9/27/2006 12:00:00 AM
THE DEPARTED PREMIERE BENEFITS THE FILM FOUNDATION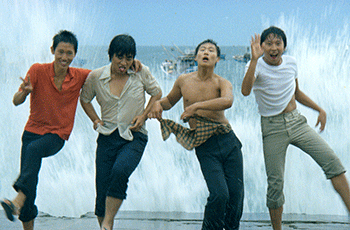 10/09/2015
New York Film Festival, Walter Reade Theater, New York, NY
THE BOYS FROM FENGKUEI
Restored at the Cinémathèque Royal de Belgique in collaboration with Hou Hsiao-Hsien and The Film Foundation's World Cinema Project.

"Our American artistic heritage has to be preserved and shared by all of us. Just as we've learned to take pride in our poets and writers, in jazz and the blues, we need to take pride in our cinema, our great American art form."

Martin Scorsese, Founder and Chair