PRESERVATION
The Film Foundation supports the preservation and restoration of cinema, ensuring its survival for future generations.
EDUCATION
The Story of Movies curriculum teaches middle and high school students the language of cinema.
6/16/2017 12:00:00 AM
Michael Phillips
'Beat the Devil' a Bogart oddity, digitally restored to its oddball fullest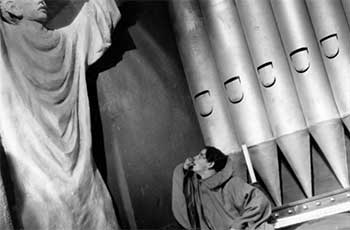 06/28/2017
Il Cinema Ritrovato, Cinema Jolly, Bologna, Italy
DOS MONJES
Restored by The Film Foundation's World Cinema Project at L'immagine Ritrovata laboratory in collaboration with Filmoteca de la UNAM and Cinémathèque française. Restoration funded by the Material World Charitable Foundation.

"Our American artistic heritage has to be preserved and shared by all of us. Just as we've learned to take pride in our poets and writers, in jazz and the blues, we need to take pride in our cinema, our great American art form."

Martin Scorsese, Founder and Chair