PRESERVATION
The Film Foundation supports the preservation and restoration of cinema, ensuring its survival for future generations.
EDUCATION
The Story of Movies curriculum teaches middle and high school students the language of cinema.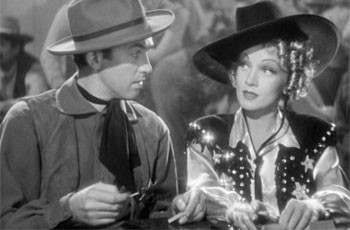 1/9/2019 12:00:00 AM
BERLINALE CLASSICS – FINAL LINE-UP OF SIX FILMS
A total of six Berlinale Classics will be screening as part of the Retrospective at the 69th Berlin International Film Festival. The Berlinale will mark a world premiere of the restored versions of five of the films, and the international premiere of one. In addition to classics from Germany, Denmark, and
02/17/2019
UCLA Festival of Preservation, Billy Wilder Theater, Los Angeles, CA
ALIBI
Restored by UCLA Film & Television Archive and The Film Foundation, in collaboration with Cohen Film Collection. Restoration funding provided by the George Lucas Family Foundation.

"Our American artistic heritage has to be preserved and shared by all of us. Just as we've learned to take pride in our poets and writers, in jazz and the blues, we need to take pride in our cinema, our great American art form."

Martin Scorsese, Founder and Chair