PRESERVATION
The Film Foundation supports the preservation and restoration of cinema, ensuring its survival for future generations.
EDUCATION
The Story of Movies curriculum teaches middle and high school students the language of cinema.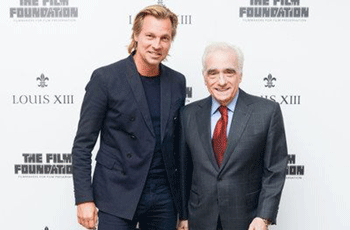 10/8/2019 12:00:00 AM
The New Life Of "THE BROKEN BUTTERFLY" A Rare Film From 1919 Restored 100 Years After In 2019
As a tribute to its unique relationship with time and dedication to preserving craftsmanship, LOUIS XIII Cognac has partnered with The Film Foundation to restore THE BROKEN BUTTERFLY: a rare film from 1919 to be rediscovered 100 years later. At LOUIS XIII, we think a century ahead. Each decanter is the life achievement of our cellar masters.
10/22/2019
UWM Union Cinema, 2200 E. Kenwood Blvd. , Milwaukee, Wisconsin
PSYCHOSYNTHESIS
Restored by Electronic Arts Intermix and the Academy Film Archive through the National Film Preservation Foundation's Avant-Garde Masters Grant program and The Film Foundation. Funding provided by the George Lucas Family Foundation.

"Our American artistic heritage has to be preserved and shared by all of us. Just as we've learned to take pride in our poets and writers, in jazz and the blues, we need to take pride in our cinema, our great American art form."

Martin Scorsese, Founder and Chair